13 Ways To Prevent Summer Slide (Without Breaking The Bank)
By Tiffany Overton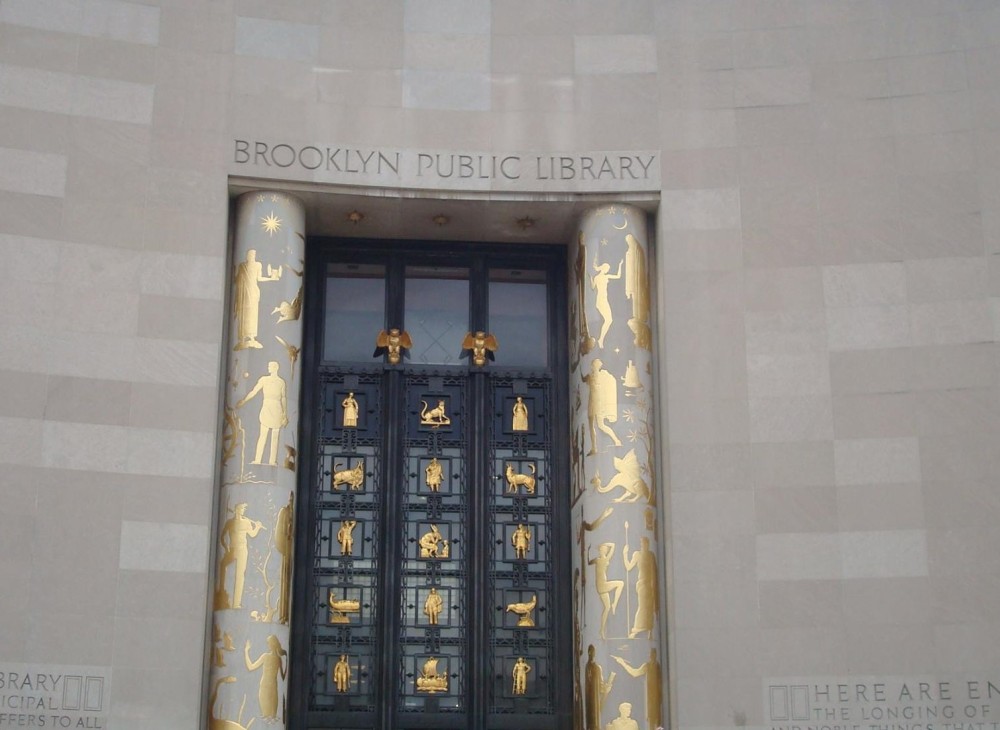 There are approximately thirteen weeks of Summer vacation. The tuition fees for summer camp are steadily increasing and it is not always feasible to take a family vacation. What's a parent to do? You don't want your child staring in front of the television all day. Students not engaging in purposeful educational experiences over summer break are likely to suffer from an academic "Summer slide".
Experts agree that the brain is a muscle that needs to be constantly exercised. The lack of cognitive stimulation over the ten to thirteen weeks out of school oftentimes results in a loss of up to three months of information that was acquired during the school year. Further, studies indicate that the non-stimulated learners tend to also lose the first month of the school year catching up with their counterparts.
Do not fret! We have thirteen fun and educational ideas that parents can use to make sure that their children stay intellectually stimulated during their Summer vacations.
1) Reintroduce Yourself to Your Local Library
With the influx of smart phones, tablets, apps and the such , we tend to forget about traditional books. However, the library also has a variety of other free resources such as story time or arts and crafts.
2) Take a Walk
It is very easy to just hop in the car and head to the local store. Instead, map out a route of 1-2 miles around your neighborhood. Help your child identify several plants that are indigenous to your area. Is there a house or street that has a historical significance? Your child will learn and get exercise at the same time!
3) Write On!
Every parent has heard the dreaded phrase, "I'm bored!" This is especially true during the Summer months. Buy your child a journal or marble notebook. Let your child personalize the cover with stickers and pictures. Each day, have your child write for 15-20 minutes about their day. Allow your child to include pictures and drawings to accompany their work. Turn off the television and allow your child to read their work to the family!
4) Let Them Eat Cake
All children love to eat dessert! Now is the time to get them to love making dessert while incorporating a learning exercise! Take a standard cookie recipe. Explain why each ingredient is needed (Eggs help the batter "stick" together) etc. If we need 1 cup of sugar for 12 cookies, how many will we need for 24 cookies? You can so this exercise with any recipe! This is one fun activity where they can eat their homework!
5) All the World's Your Stage
Now is the time to make good use of all of those old clothes and shoes. They will serve as the props for your child's play! Sit down with your child and discuss characters, settings, and themes. You may want to read a short play at first. You will then allow your child's imagination to go to work! When your child's play has been written, you will both act out the play using all of your acting chops! You may want to perform for your neighbors and friends.
6) All About Science
You can teach a science using common household items! One fun project is to use baking soda to experiment with chemical reactions.
You will need:
Take a teaspoon of baking soda
A balloon
Juice from one lemon
A drinking straw
A soft drink bottle
Approximately 3 tbsp of water
Pour the water in the bottle. Add in the baking soda and stir the mixture with a straw. Add the lemon juice. Quickly cover the top of the bottle with the balloon. After a few moments, the balloon will inflate! Explain to your child that the baking soda and the lemon juice formed carbon dioxide. The gas tried to escape from the bottle, but instead inflated the balloon! This experiment will be sure to spark an interest in the sciences!
7) Business 101
Does your child know what an entrepreneur is? Describe what an entrepreneur does. Take your child to the library or perhaps do an Internet search on famous entrepreneurs (Ever heard of Mark Zuckerberg anyone?) Research the different components of starting a business (Marketing, Sales, etc) Have your child brainstorm ideas for their very own business! Perhaps your child likes to bake cookies, can draw beautiful pictures, or can make a delicious pitcher of lemonade. Have your child come up with a company name, logo, and promotional items. Work together to come up with a price list for your product or service. You may decide market your business to your neighbors and friends!
8) Give A Helping Hand
Teach your child about the value of giving back to others. Depending on the age of the child, you could go down to your local senior citizen center and have your child read to the residents. If this is not feasible, perhaps your child could write stories or draw pictures to distribute to the residents.Your child could also gather all gently worn clothes and shoes and donate them to a local shelter.
9) Writer's Roundtable
This activity is going to require an active imagination and some creativity! Have your child take one part of their favorite story and do some "editing".
Your child could:
*Change the ending of the story
*Include themselves as the main character in the story
*Change the setting of the story
*Have your child illustrate the updated story and share with the family!
10) Learn a Second Language
It is always useful to learn a second language. Research has shown that children that learn a second language demonstrate higher standardized test scores and have higher reading skills than their monolingual peers.
Perhaps your child is interested in learning Mandarin! Use books from the library or the Internet to find common greetings. Websites such as www.english-4kids.com and www.poissonrouge.com offer interactive video and audio language lessons for your child. As practice, have your child teach the rest of the family a basic Mandarin lesson!
11) Innovative Inventions
Have your child research famous inventors at the library or on the Internet. (Thomas Edison or Elijah McCoy) Next, have your child brainstorm ideas for their very own invention! You may supply your child with shoe boxes, paint, crayons, glue, and paper. They will supply their imagination. Have your child work on the project. They will then write a brief ad that will promote their invention!
12) Meet Your New Teacher
As you get closer to the end of Summer, you may begin to wonder what new challenges the next grade will bring. Have your child write a letter to their new teacher. You could introduce yourself and discuss your favorite subjects. If you know who the teacher is, you could mail the letter. Otherwise, the letter will be a pleasant surprise for the first day of school.
13) Just Relax!
If you are able to incorporate all of these ideas during your Summer vacation, then you deserve to have a break. Take the time smell the flowers and enjoy a cool breeze. Sometimes, a kid just needs to be a kid!