The first chapter in my book Report To The Principal's Office (RTTPO) is titled: "The Ethics of the Principalship"; it is not the first chapter by accident. For if the School-Based Administrator's (SBA's) leadership practice is not founded and grounded in, guided and defined by, a set of student empowering ethical principles; then those SBA's will ultimately do great harm to children. Thus the reason why so many educators, retired and presently working, are so saddened by the reports of principals in fear of, and/or in collusion with the district's leadership, have made a decision to cheat children out of an education, along with creating the strong possibility that those children will not have a bright and hopeful future.
And to add 'insult to injury'; the victims of many of these acts of educational malpractice are the students who are at the greatest risk of not being served well by the public school systems of this nation; those for whom a good education may be their only hope of braking a pattern and societal planned trajectory that leads to poverty, disenfranchisement and disconnection from the fruits and benefits of the 'American Promise'. As a Black educator, and it gives me no pleasure in saying this, my pain is doubly deepened in knowing that in some Black 'controlled' cities/districts/schools, these practitioners of miseducation share a cultural and ethnicity link with the very children they have educationally cheated. I know these Black mis-educators must, at some points in their lives, felt the painful stings of racist denial and dismissal; and so why inflict it on children who look like them?
In two of the largest, but by no means only examples of the problem; we see in one case the future of children being choked by those helping (really hurting) them to cheat, or cheating for (actually against) them on standardized exams. In another district, high school students were being awarded 'graduation diplomas', even if they fail to show up for the required class ('seat') time to hear, let alone learn the course material.
At the core of these ethical fails is that the SBA's in both cases harbored a deep false belief in the inherent inability of the students to learn. What we usually sum up as 'low-expectations'. They essentially distorted that popular phrase "All children can learn" into: "Perhaps, all children can learn, but not the ones I have!" Not only do these actions reveal the principal's expectations; they also speak to the SBA's lack of confidence in their own professional effectiveness and efficacy. If children arrive to your school with 'learning-parental support-opportunity gaps' (and in any Title 1 school that will be the annual reality), then the ethical principal will put programs and practices into place to close those gaps.
And, as is also often the case in Title 1 high schools, some students may be struggling* to get to school every day, and on time; then again ethical school leaders will visit and exhaust all avenues available to get as many students as possible, into school on time and every day. That begins by designing a school environment, where students feel safe, welcomed, educationally challenged and respected. In other words creating a school where students actually want to come every day!
*As a principal I once had a student who lived with two younger siblings. The single parent had to work back-to-back full time jobs (12: AM to 4: PM), in order for the family to survive. This meant that my student had to dress, feed and take the younger siblings to the neighborhood school every day. But the earliest she could leave them made her late for her own school. I reached out to my elementary school colleague, and made arrangements for my student's siblings to be able to enter the school an hour earlier then the official 'students admit' time. Thus less stress on my student, and she was now able to take 1st period classes; and of course I 'sweetened the deal' for the elementary school principal as a thank you! (Don't ask how because I am not telling, but every school as I explain in RTTPO, must have an independent, out of the school district's control, 501c3 foundation!)
Frankly, I find that making a 'poverty excuse' (no matter who is making it), as to why students can't be successful in a public education setting, racially and class offensive. But worse, it provides a societal wide rational for giving these students our least concern and efforts. That we must 'cheat and cut corners' in order for them to succeed. The ethical principal cannot and should not cooperate with that societal denial of a quality education for all children, no matter the career cost.
Report To The Principal's Office: Tools for Building Successful High School Administrative Leadership

http://reporttotheprincipalsoffice.net/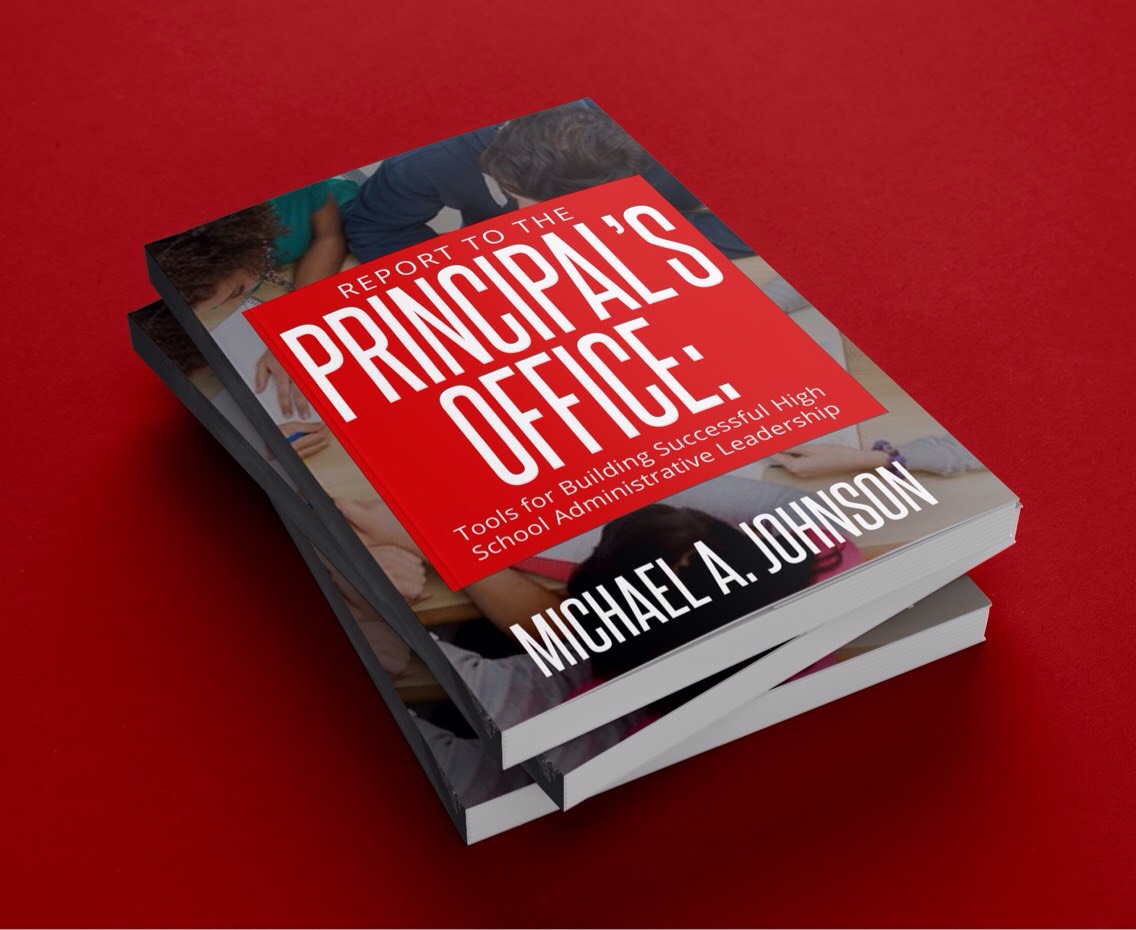 Available Spring 2018!