*To get children (and their parents)through this difficult COVID-19 2020-2021 School Year (SY), we will need some Wise Enthusiastic People and a strategically strong Winning Educational Plan!
This post is first a thank you note to everyone who sent me an encouraging word, or a question based on my blog post: Ok Parents: Some Basic Things for a Successful 2020 Covid-19 School Year (S.Y.); Part 1;(http://majmuse.net/2020/08/23/ok-parents-some-basic-things-for-a-successful-2020-covid-19-school-year-sy/…Part 2 is coming!).
I was particularly lifted and definitely inspired to issue a 'call to action' by one communication I received from a prominent medical professional/parent who, given where the family lives, they have wisely selected the virtual school learning model for their children (message/lesson #1: listen and follow the lead of the people of science!). She (along with others) said that my post reassured and encouraged them to go forward with their family's 2020-2021 SY virtual learning plan (message/lesson #2: you never know who is waiting to receive an encouraging word from you; so why are you holding back?). In turn, I committed to her to do all that I can to provide parents like her with as many resources as possible so that this tough and challenging school year will be a successful one for their children. (message/lesson #3: parents should plan for the 'worst-case-scenario,' e.g., that schools will face a 'modified' COVID-19 format for the entire 2020-2021 SY. As I advised my principals, it is always easier to 'back-off' from or 'scale down' an emergency/crisis plan; then, it is to discover that your plan is inadequate in the middle of an emergency or crisis!)
Parents have many questions (which is a good thing) concerning this COVID-19 SY; unfortunately, too many school districts have not successfully filled in many of those school opening and operational 'grey' or 'unclear' areas. And what is perhaps even more frightening is that many of these questions have not been addressed to professional educators' satisfaction. And so, me channeling Michelle Obama: The people (not me) who are in charge of the schools, are the people in charge of the schools! Which means that my 'school-leadership-mind' shifts into: "OK, given the present situation, what can I do to save as many children as possible?" Therefore:
1. If any of my presently working or retired colleagues have any online PreK-12 educational support resources that parents can use, please send them to me at maj@reporttotheprincipalsoffice.net ; and I will make sure that I will get the information out to as many parents as I am able. I also welcome any helpful information from our professional (often underappreciated) home/hospital-instruction teachers. I have (virtually) seen the outstanding and dare I say in some cases creatively beautiful and smart WEP-2 'home-classrooms' organized by some parents (many not professional PreK-12 educators). I think that the information they have would help a lot of other parents. I am only one person, so I will try to focus on the high school COVID-19 2020-2021 SY challenges; therefore, I would be happy to receive any PreK-8 information and ideas from my pre-high school colleagues.
2. I am also open to receiving information and suggestion from any of our many homeschooling parent practitioners in our nation. I have met homeschoolers professionally over the years, others I have read about but don't know personally, and I have also communicated with some homeschooling parents via email or phone. What I do know is that you are the folks who already have a wealth of knowledge as to how to design the most productive home learning environments. There are also many 'retired' and 'multi-student generational' homeschoolers' out there. (If I 'signed-off' on your homeschooling plan as a superintendent, that means your child is now grown; not to worry, that means I'm old, not you!:-) The veteran or retired homeschoolers surly have a treasure trove of practical knowledge to share.
3. Also, if anyone who worked with me in C.S.D. 29 Queens NY, the Albany City School District or Phelps A.C.E. Washington DC, and you have a digital copy of the 'Readers to Leaders' parent's manual; please let me know. I have several book copies but no digital copy. This guide and manual could be of great assistance to parents working at home with their children on those critical English Language Arts (E.L.A.) skills. If not, I hope that I can get one of my former 'high-tech-techie' students to help me figure out how I can post the manual on my website.
4. I am extending an appeal to the collective wisdom, experience, and knowledge of my retired colleagues. Trust me; I get it! If you have been working 'up in them schools' for 30-40+ years, and especially if you have been fighting for the children society does not care about, your behind is wounded and exhausted, and you are probably now in your 'healing season'! But this is a national, community, and family emergency, so we need to make one last great effort to help parents help their children not lose an entire year of learning during this COVID-19 2020-2021 SY. Please feel free to email me any suggestions or advice you may have for 'home-virtual-online-learning' or modified in-school learning experiences. Unfortunately, we are desperately needed because too many school districts have drawn up 'school-opening' plans that are (the best I can say) 'politically focused,' rather than having plans that are health, safety, and educationally focused. As parents face this not-fully planned rush to 'open-up' school year, veteran educators must step-up and step-into any information and learning opportunity gaps that will inevitably emerge. Some parents have already devised their COVID-19 SY WEP-2 strategies (they can send me pics and ideas). Still, just like under 'normal school' conditions there will also be a lot of parents who care as deeply as those 'highly knowledgeable parents' about their children but don't have access to the information as to how to make this 'modified' school year work for their children. This is the place and moment where veteran educators can fill in the information gaps that these parents are facing.
5. Active and Retired High School Guidance Counselors and College and Career Advisors Alert! I plan to spend more blogging time addressing high school issues during this COVID-19 SY. But one of my immediate concerns are the many very time-sensitive actions needed to be completed by high school seniors to reach their post-graduation objectives successfully; and how will those tasks be organized and monitored this 2020-2021 school year! High school educators, college advisors, and guidance counselors know that there are a series of documents and forms deadlines, letters of recommendation, necessary application completion and submission dates, etc., that are essential and time-framed. We know that it's often difficult to get all of the required senior 'things' done and done right when we are in the same building with the students (I won't mention some of the places and lengths I had to go to get FASFA forms filled out and signed!). Therefore, we need some community-based spaces (Faith-Based Institutions?) to sponsor safe-distancing post-high school career, college scholarship, and college admissions advisory seminars for high school seniors. Some parents (I've spoken to them) have already begun to take on the role of 'home-based' college and career advisor or know someone who can help them, while most other parents who will want to help their child, but they don't have the information, 'contacts' and know-how. At Phelps A.C.E. Washington DC., we created a step-by-step "going to college" PowerPoint that we developed for presentations at faith and community based institutions. I am hoping that someone in the guidance department at Phelps still has a copy. The PowerPoint requires a college advisor's commentary and the capability to engage in a Q & A session with parents and students, and so perhaps someone with more technical skills than I can put together a YouTube presentation featuring the 'going to college' PowerPoint and staring some very knowledgeable person(s) I won't name because they will 'take out a contract' on me!:-)
I don't want to speak for all professional educators, but in my forty years of service, I have never had a parent say to me: "I want my child to be a 'failure' or a 'bum'!" Even in those situations where the parent had no clue as to their role in making their child successful. Public education can be a thankless and underappreciated calling, but in part, that's what makes it a wonderful calling. And as retired professional educators, we are being 'called' for this 'season' to close the parent effectiveness and knowledge gaps that will surely have our nation entering the 2021-2022 school year with COVID 19 S.Y. academic winners and losers. We already know (by zip code), like everything else that happens in this nation, where those educational 'winners' and 'losers' will be concentrated. Let us retirees upset that equation! This COVID-19 School Year is when the word "Community" must mean something more than a convenient political throw-away-line!
I believe that providing and supporting an opportunity access door to a quality education is one of the most important gifts any community can give to its children. I learned as a principal and superintendent that some groups in our nation had figured that out. The power to prevent the exercise of thinking also leads to the emergence of self-hatred, leading to self-destructive decision-making and self-defeating behaviors. At some point, in an affirmative and not competitive with any other movement way, we must insist that: The Education of Black Children Matters!
I see that many Black 'rappers,' entertainers, 'celebrities,' professional athletes, 'woke,' and progressive leaders make sure that their children are well-educated; this is great. And so clearly they see education as something that is important (and a shout-out to LeBron James and other similar 'celebs' who extend that recognition of the importance of education to children outside of their family). Still, all children need and deserve the opportunity to receive a quality education.
If we can start from a place that says every child carries a sacred worthiness, and then build a protective community of practiced and learned elders around those children, we could get through this crisis with the least amount of educational and emotional pain.
And so, for this COVID-19 2020-2021-SY, we need to borrow from one of the core values of Meharry Medical College and provide: "Service with compassion" to all of the parents who desperately want to see their child prosper educationally; but who may not have the information, resources, or know-how to make that happen. And yeah, that will require a serious collective WEP-2 effort!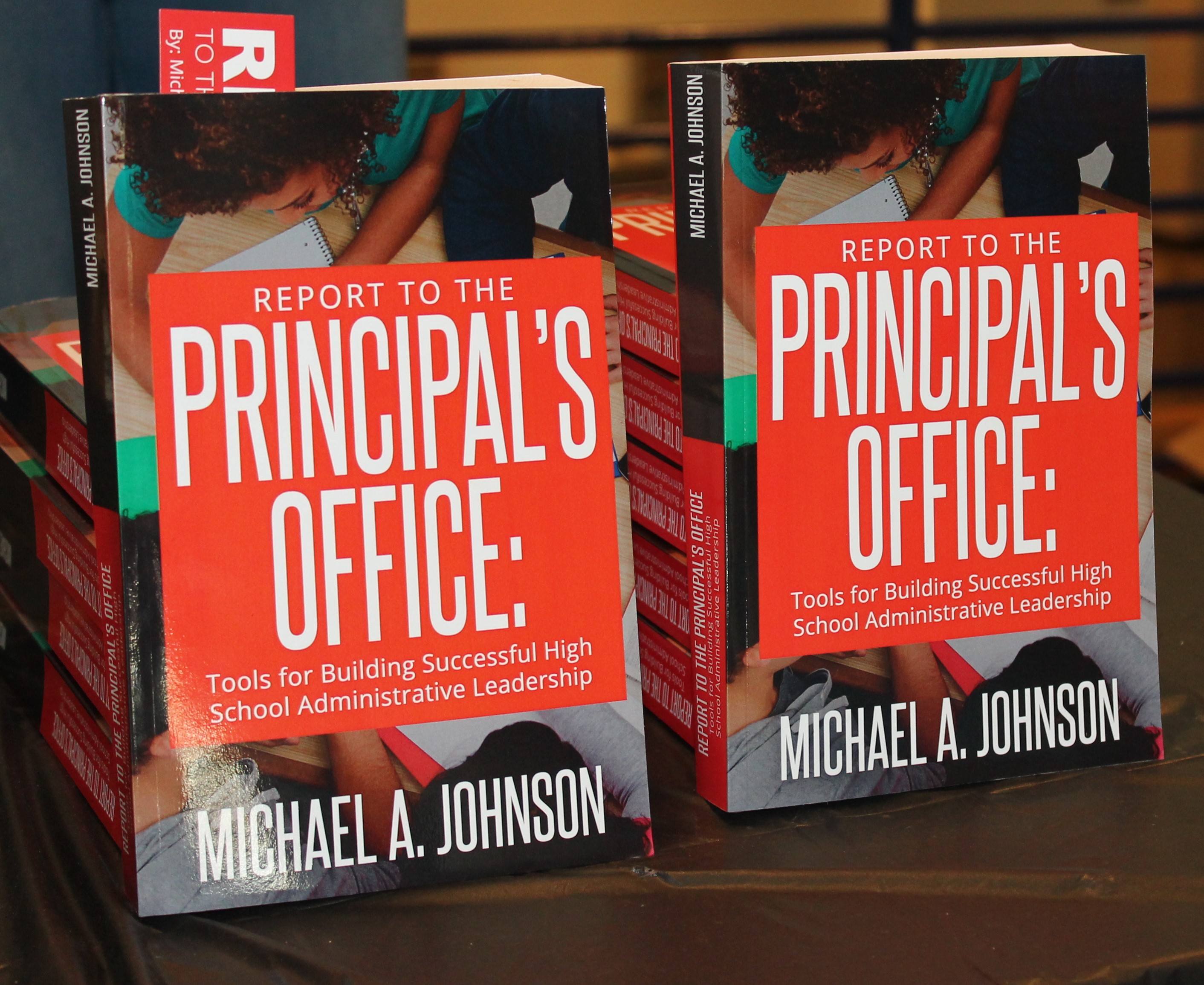 Michael A. Johnson has served as a teacher, principal, and a school district superintendent. He also served as an adjunct professor of Science Education in the School of Education at St. John's University. He is the author of a book on school leadership: Report to the Principal's Office: Tools for Building Successful High School Administrative Leadership (http://majmuse.net/report-to-the-principlas-office-tools-for-building-successful-administrative-leadership/ ).