I know from experience that scheduling teachers and designing student course programs in a high school under 'normal' conditions is like solving a very complex people-puzzle. I can't imagine what NYC principals are going through for this COVID-19 SY, with all of the constant goal-post moving, undermining 'side-deals' and policy shifting roadblocks that are thrown at them daily.
To their credit, the Council of Supervisors and administrators (CSA) have exposed the poorly planned and dangerous NYCDOE school-opening procedures, and they have also revealed the unholy NYCDOE political alliances that, for years, always placed the interest of children last.
Many of my former principal/superintendent colleagues and I have looked on in shocked horror as the mayor and chancellor have focused all of their planning energy, public relations, and political capital in pleasing the United Federation of Teachers (UFT) while totally ignoring the safety and learning needs of children and disregarding the critical advice and concerns of the key individual in any school crisis— the school building administrators.
Principals are in a tough and almost impossible situation where they are being held accountable for creating a safe and successful COVID-19 school opening and year, while also fighting against constantly changing politically driven directives, the focus of which is not a safe and productive school year opening, but rather to make the UFT happy.
Further, getting rid of ("furloughing") superintendents in the middle of a medical crisis also sounded quite bizarre; because if superintendents are not needed under extreme emergency conditions, then why and when would you ever need them? And with many key senior NYCDOE officials exiting during a major school year emergency, it means that this should be an "all hands on deck" moment. Ok, so it sounds like principals are on their own!
For years there has been a quiet battle in the NYC Public Education system. It reached a critical flash-point in the 1990s when NYC high school principals held several meetings, set up an action-task force, hired a lawyer with the intent of leaving our union, the CSA (we ultimately decided to remain in CSA). One of the main issues for this drastic action was our concern for the fake 'union solidarity' relationship with the UFT; clearly, CSA and UFT had (and still have) radically different interests. Every newly appointed principal quickly learned that one of the major barriers to creating a school that would effectively educate all children was the UFT contract, along with their 'unprincipled political power' (I'll come back to that). And if your school was Title-1 and served Black and Latino students, your battle was more brutal and dangerous (and any of those principals will have the UFT scars to prove it).
All NYC principals and superintendents knew and still know that most of the 'bad' news stories appearing in the local new media about principals were and are directly generated by a school's UFT chapter leader or someone in the UFT organization (so much for union solidarity). The majority of these stories are strategically timed and organized to either stop or discourage principals from "U-Rating" (unsatisfactory rating) teachers or from placing dangerous, in some cases, mentally unstable and incompetent teachers into the "Rubber-Room" (which de facto still exist). A place where teachers, some who have committed terrible acts against children or other staff members, sit perhaps for years' fighting' their cases while receiving their full salary, benefits, and step increases. The UFT uses the news media 'bash-a-principal' route; so I learned as a principal and superintendent and confirmed over the years with reporters and editors; when there is no legitimate official grievance to file against a principal; after all, how do you file a grievance for: "The principal has high standards and expectations."
For many years principals have been unfairly accused of being the cause of the infamous unofficial policy of: "The Dance of the Lemons." This is the 'policy' where compassionate and smart principals use 'budgetary-tricks,' 'the camouflaging of vacancies' and other techniques (protecting principals, I won't elaborate on how these things work) to get rid of incompetent teachers and to stop other ineffective teachers from transferring into their schools. The unfortunate resulting collateral damage is that these less-than-proficient teachers move to another school or onto the list of tenured unassigned teachers. At the same time, principals use these student 'serve and defend' tactics to hire, protect, and keep untenured effective teachers in their schools. Like the partially correct news reports (e.g., "students underperform and fail, but all their teachers are satisfactory!"), the 'Dance of the Lemons' does not occur because principals are lazy or don't care about their colleagues. It's an impossible situation they find themselves in because everyone knows that the "U-Rating" policy generally is heavily weighed against the principal, and the "arbitration" (the UFT exercise significant control over it) phase of the process favors the incompetent teacher and not children. Getting a "U" rating to stick is not impossible, but it takes a lot of time, a large amount of unnecessary work, and at best, it's a 'crapshoot.' A teacher "winning" in arbitration means that the incompetent, unfit or unprofessional teacher is not fired and could only be subject to a small loss of (a week?) pay.
Unfortunately, the schools serving our Black and Latino students bear the brunt of those incompetent teachers job landings. First, many of these schools will most likely have a few vacancies every year (for reasons too complicated to go into here). Secondly, and quite frankly, some entitled school districts and schools clandestinely ignore the staffing (hiring) sections of the UFT contract. As with the case of any successful school, the administrators and staff will also quietly ignore (or will vote out specific areas) of the 'operationally damaging' sections of the UFT contract. I could name names, but I won't; instead, I say bravo to those principals, schools, communities, and elected officials who refuse to risk the future hopes and dreams of their children.
But the sad another side of the story is that the systems weakest students, who are most in need of certified, experienced, and highly effective teachers, are often subjected to receiving an unfair number of rejected-incompetent teachers. A deadly combination emerges if those less-than-proficient teachers also have low expectations for their own capabilities and their student's abilities.
This tragic instructional quality gap between districts and schools in NYC is also sadly a result of the UFT's political alliances with Black, Latino, and "Liberal/Progressive" White elected officials, civic, religious, and civil rights leaders, along with the firm 'political-beachhead' the UFT has established with the Democratic Party. Their 'charm offensive' with these leaders is a mix of the practical and effective public relations. Practical because of the UFT's ability (waning in my view) to endorse (or not endorse) and support a particular politician is of primary concern to elected officials. However, I've seen that 'poor education' is an absolute red line electability issue for elected officials representing the city's entitled political residents. Secondly, the UFT has mastered the art of 'progressive-sounding-speech' ( talking 'left-wing' while acting 'right-wing'); they'll chant: "Black Lives Matter,"; but block young Black Learning Minds From Mattering. The UFT does everything in its power to prioritize adult job satisfaction and deprioritize the effective learning of all poor and working-class students (so much for working-class/labor unity). These actions of the UFT specifically hurt Black and Latino students, thus cynically harming the young constituents that the aforementioned leaders are charged with protecting.
Are there principals who are probably not-up-to-the-job, and in need of some serious professional development or others who might need a 'career reassessment-reassignment,' absolutely. But my long experience with CSA as a former member and as a superintendent who supervised CSA members is that the institutional, cultural philosophy of CSA is to want to see schools be successful and for all children to learn successfully. I often wonder why Black and Latino leaders continually pay humbling-homage to the UFT while ignoring and not getting behind the CSA; this is something I guess future political historians will have to explore.
I knew the present chancellor's political survival plan was not in the city's most underserved students' interest when the entire achievement raising strategic plan was 'racial sensitivity' and 'integration.' His approach sadly focused on racial symbolistic 'trick acts' while ignoring the more insidious systemic racism practiced by the system itself and fueled by things like the UFT contract. The chancellor put on an anti-bias and integration road-show to applauding black leaders, churches, and organizations while refusing to take serious and authentic steps to raise the city's academic performance and achievement levels of Black students by improving the quality of the instruction they were receiving and expanding their opportunities to engage in intellectual growing STEAM* and Gifted & Talented activities. Having NYC Black and Latino residents singularly focused on three high schools (and in an unprincipled way also throwing innocent Asian students under the blame-bus); while the chancellor always had total control of the admissions policies at the vastly larger number of specialized and special admissions high schools. And so the: 'integration as a tool to raise academic achievement" storyline was just a distractive ruse and a way to avoid the hard fact that thousands of Black and Latino students in the city never had a chance to compete for those three specialized high school seats because they were never prepared in their K-8 educational learning experience. And many of the highest performing Black and Latino students in the city, who could meet the rigors of the specialized high school exam (SHSAT) exam (despite the school system barriers), were hampered by living in the wrong zip code, which meant that they had no access to a K-8 gifted and talented program. This access could have given them that critical edge to be able to perform well on the SHSAT. The "Admission Test" was racist, we were told, not the system that did not adequately prepare Black and Latino students to perform well on the SHSAT or in any high school generally.
Presently the institutionally sanctioned racism and biased culture of the NYCDOE is the problem. The educational neglect and mistreatment of large numbers of the city's disentitled children, and the preferential treatment given to other more fortunate children; has created a quality-education apartheid system; this separate and unequal school system will maintain itself in and outside of any national or local crisis. It's a system that ensures large numbers of NYC children are being prepped for prison and poverty, not future professional, entrepreneurial, employment, and college experiences, and that's what the communities where these children live should frame their resistance and struggle around.
I understand this and any chancellor and mayor's dilemma; to make (if that's what they really wanted to do) NYC schools work for all children, means they would need to take on the UFT and not make 'side-deals' with them undermining principals and the children they serve.
In a crisis that is severely affecting the ability of schools to operate, school governance matters…
(Trust me) NYC community school boards were not the answer, as their greatest dysfunctional harm was inflicted on the NYC children who least needed the 'misplaced priorities' many of these boards brought to the public education story. But we have seen before, and dramatically now with the arrival of the COVID-19 issue, that "mayoral control" is also not working. We correctly removed a school system from a toxic political structure; however, we exposed NYC children to a new and poorly improved operating, highly toxic, and hyper-political design. In a major health crisis that is significantly impacting our public schools; a time when professional educators and professional health officials should be collaborating and jointly leading the school reopening and school year operational, strategic conversation, instead the process is being led by a politician who is not a professional educator or a professional health scientist; what could possibly go wrong?
You brag about 'beating Amazon,' but you won't save kids
because you're afraid of the UFT…
The overwhelming political power present in the NYC Congressional Delegation, New York State Government, New York State Regents, The State's Education Department, and New York City Governmental offices and Institutions are unquestionably in the hands of Black and Latino elected or appointed officials (and most if not all are Democrats!); they must join their power with compassionate and considerate White federal, state, and NYC leaders to make sure that first every NYC child and staff person is safe during this COVID-19 2020-2021 school year crises, but going further to make sure that every NYC child (including those who are traditionally disregarded) has the opportunity to receive a quality education.
*STEAM: Science, Technology, Engineering, Art and Mathematics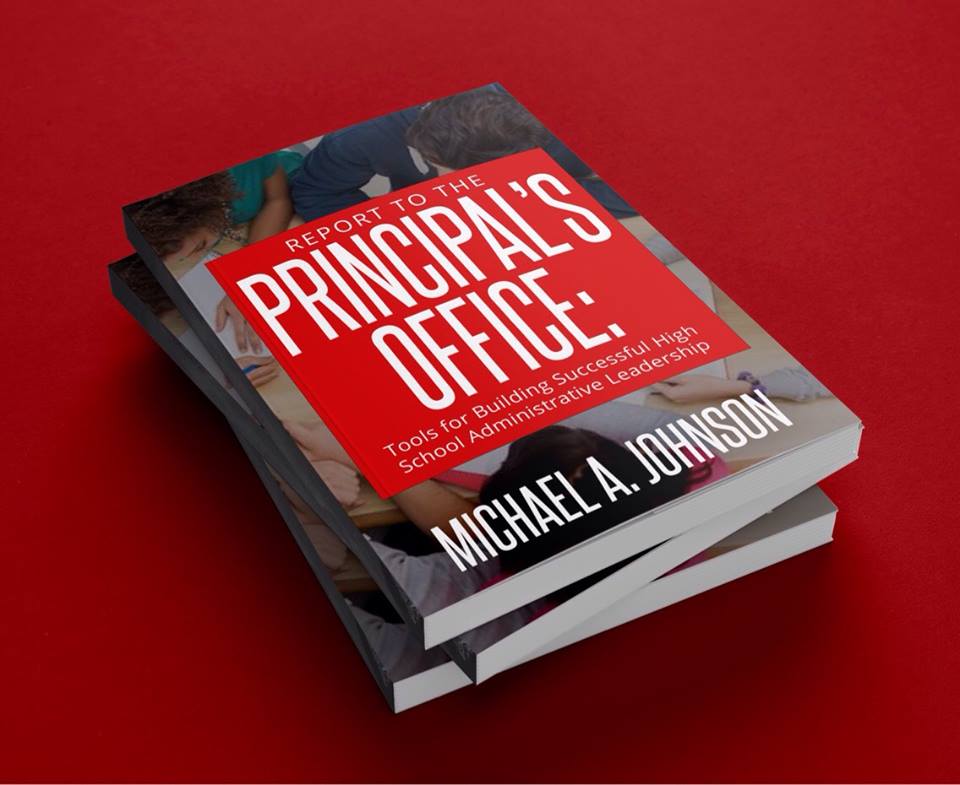 Michael A. Johnson has served as a public school teacher,
principal, and school district superintendent. His book on school leadership: Report to the Principal's Office: Tools for Building Successful High School Administrative Leadership… http://reporttotheprincipalsoffice.net/