I've noticed that some of the not-so-well thought out actions and, in some cases, what I suspect is the flat-out hijacking and sabotage of a very legitimate Black Lives Matter (BLM) movement by right wing agent-provocateurs; is being used as a rational by some of our White brothers and sisters to support and vote for Donald Trump. And sadly, some of those people are present or former professional educators.
There are two reasons I am deeply concerned about the outcome of the November 3 POTUS election. One is that a 10% point lead for Biden is troubling given all that Trump has done (and not done) and said to all Americans. The recent being the terrible and dismissively hurtful words directed at the fallen and wounded military service persons and their families. And so, how on earth, I keep asking myself, is the election so close?
The second reason is connected to the first reason and my opening BLM demonstrations observation. I believe that many White Americans are in a never-ending search to find some 'excuse' to vote for Trump. Their moral-hesitancy is probably based on something their parents or their affiliated religious institution taught them as a child about decency, right and wrong. Or, perhaps they are haunted by their childhood history class readings and studying of Nazism (and how Trumpism shares many of the ideas and ideals of fascism).
When facing a decision for protecting the disentitled and disenfranchised as a professional educator, I would always ask myself a question like: "What would Dietrich Bonhoeffer or Howard Thurman do?"
As Superintendent of the Albany City School District, I once received a letter from a student. Now, I received large mail bags every day with letters addressed to me, but I tried as best I could to personally read the letters sent from parents, staff persons, and students. This particular letter was sent from a Blind elementary student who wanted to participate in the district's 'Readers to Leaders' program, but his school library did not have enough books written in Braille. I immediately allocated funding for the purchase of both books written in Braille and large print books for those students who were visually impaired. The next day I visited the school to thank the student and inform him that his 'Readers to Leaders' books were on the way. I know you are not supposed to say this, but that student became one of my 'favorites,' and whenever I visited his school (where he became a 'celebrity'), I made a special effort to spend time with him. I've accumulated hundreds of plaques, citations, and awards, but a picture of that young man and me is one of my most cherished possessions. That student happened to be White. But it never occurred to me that his (and other White students) life did not matter because some White person(s) somewhere in America did something that angered, hurt or offended me.
If one is searching for a reason to be mean, unfair, unjust, or just not caring about another human being's life, you will not be disappointed. Because every member of our imperfect species will, at some point, disappoint and 'fall-short.' If you want to hate and inflict harm on an atheist, Christian, Jewish, Muslim, Buddhist, Hindu, White, Latino, Black, Asian, LGBTQ person, etc., and the criteria is that someone from those groups named above does something 'bad' or unwise; then you're good to go! And good to go for Trump!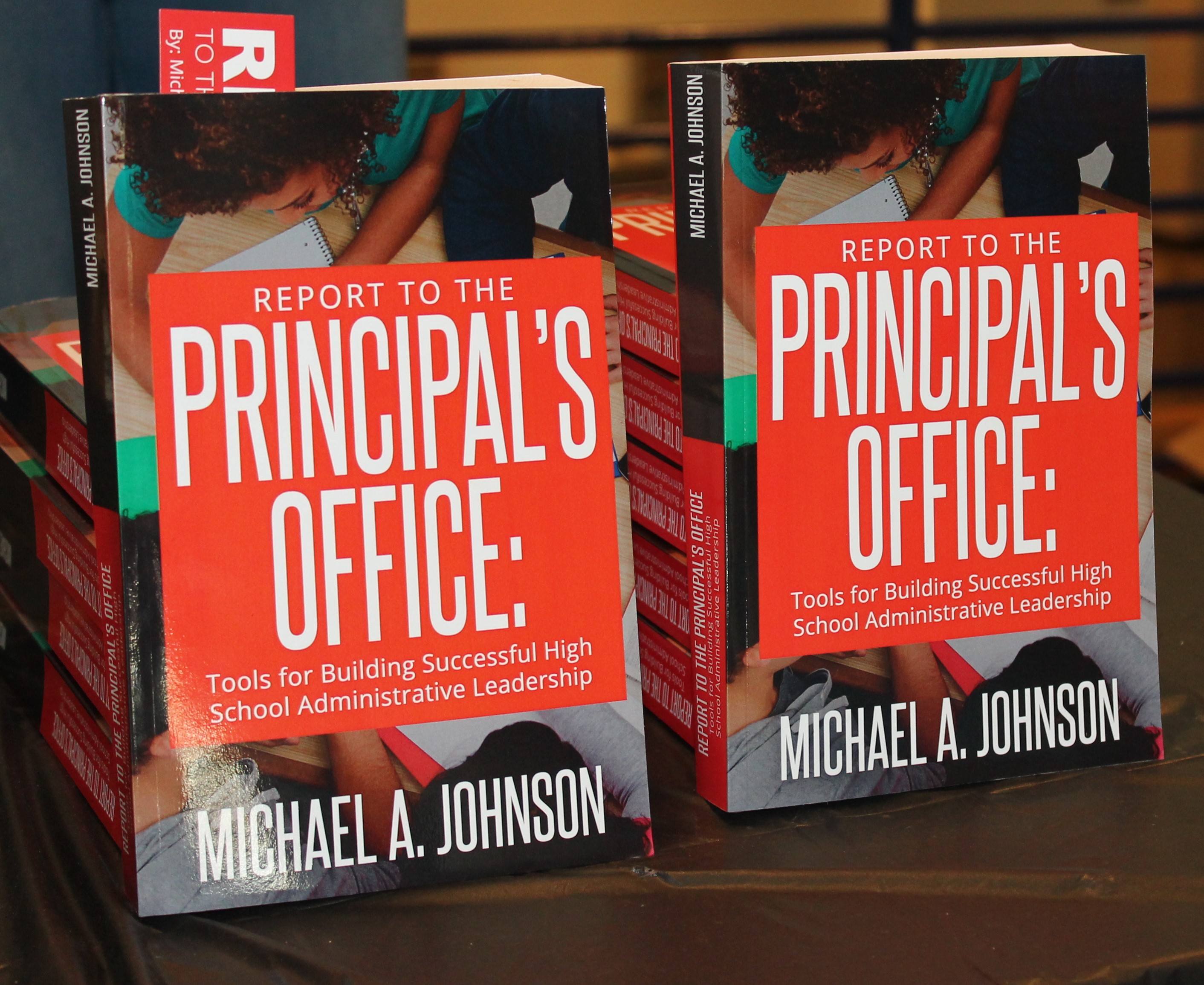 Michael A. Johnson has served as a teacher, principal, and a school district superintendent. He also served as an adjunct professor of Science Education in the School of Education at St. John's University. He is the author of a book on school leadership: Report to the Principal's Office: Tools for Building Successful High School Administrative Leadership (http://majmuse.net/report-to-the-principlas-office-tools-for-building-successful-administrative-leadership/ ).