That moment when the governor of New York says that your school-reopening plan is an "outline"…
It was one of the most 'coded' but not so coded 'shade-rebukes' you can issue in our profession. And so let me translate. From the local district to the national level, if any educational oversight body says to a principal, superintendent, chancellor, or school board: "What you sent us was an outline of a plan!"; it can only mean one or both of two things (1) "I don't really think that you have a plan!" And, (2) "I don't think that you can develop a plan!" In the context of the deadly nature of the COVID-19 disease and the importance of maintaining a significant degree of student learning, either #1 or #2 designations are not good.
As a superintendent, if I informed a principal that what they sent me was an "outline" and not a "plan" in preparing for or responding to a crisis. They could next expect to hear a knock on their door from a deputy superintendent who I sent to the school to help that principal with developing a serious and comprehensive plan.
When safety, lives, and learning is at stake, decisive and knowledgeable action must be taken quickly. Covid-19 time is not a time for amateur hour; too many important things (e.g., lives) are at stake. This is not about playing the 'political firing' game; it's about getting school districts the kind of experienced and knowledgeable support they need to design soundly balanced and smart reopening plans.
One of the reasons mayor Bloomberg was mistaken by his uninformed decimation and cynical removal of NYC's most experienced senior educators; was moments like now. Many of us were battle-tested and survived complicated, challenging, and severe (e.g., 9-11, CSD29Q) crises during our long tenures. These are the individuals who know every available resource inside and outside of the school system. Those are the system-vet superintendents, along with retired principals and assistant principals, that you now need as part of the Covid-19 district and school-based response planning teams. I understand that politics (and the news media) will direct a focus on the United Federation of Teachers (UFT), but there is an unmatched wealth of crisis leadership knowledge in the working and retired ranks of the Council of Supervisors and Administrators (CSA); for goodness sake utilize them!
Public school systems are very good at pulling off a lot of public relations' stunts' (one might say public hoodwinking), year after year. Like getting the Black and Latino communities mad at the Asian community for doing the kinds of things that many of us have been (doing and) begging Black and Latino communities and their leaders to do for years. Also, 'slickly' having those same Black and Latino communities distracted by 'integration' and 'implicit-bias'; while ignoring the real issue that is blocking Black and Latino student academic achievement; the inequality of having the opportunity of receiving a quality learning experience, and the explicit bias of running a system that favors specific entitled communities; while educationally dismissing and denying other communities. But the problem is that public relations 'distracting' stunts won't work in a pandemic. First, because the virus does not discriminate, the children of entitlement are at equal risk. Not effectively educating entire zip codes of children under 'normal school conditions' is one thing, but a plague is no respecter of zip codes. This means that any 'reopening plan,' unlike the standard separate and unequal inequality educational plans presented annually, means that this reopening plan must work across the entire city, or it won't appear viable to any segment of the city.
The original "reopening plan" put together by the Stuyvesant High School school-based team was an excellent boilerplate model for how an effective NYC reopening plan could work through a school-by-school; district-by-district, community-by-community uniquely creative plan. It was a wise plan because that school, if operated anywhere near normal, would make it a Covid-19 'time-bomb'. Students traveling from long distances across and coming from many different neighborhoods + the school's overcrowded situation would make it impossible for the staff and students to safely-distance from each other. Since a large percentage of these students (as well as 11th & 12th graders attending other high schools) can take AP courses, why not make a collaborative arrangement with SUNY, CUNY, and other local/state/national public and private colleges to allow these students to enroll in actual college courses online? Saving these kids some money when they eventually transition to college; while also presently giving us both more space and more excellent safety conditions!
The best educational (in the interest of students) decisions don't usually align with the best political decisions. As a former principal and superintendent, I see many troubling and dangerous 'operational holes' in the plans of many of the school districts that are rushing to open up.
For electoral purposes, Mr. Trump and his political acolytes are unreasonably pushing schools to open 'on time,' to give the appearance of a normalcy that does not exist. But for some student populations, even a 'normal' response under non-pandemic 'normal' school conditions is disastrous. No one should harbor any pandemic-school-year illusions; the children who academically suffer the greatest under the 'regular-normal' school year conditions; will see their learning 'double-suffer' under these severe Covid-19 crisis conditions. Both learning and achievement gaps will expand and remain fixed-for-life for different cohorts of students, based on their ethnicity and zip code, regardless of how 'good' the opening plan feels or looks. Part of any district's reopening plan must be the closing of the parental-provided-resources gap!
In any event, the people leading the 'school-opening-conversations' should be health officials and professional educators, with input from parents and elected officials. Now, I will probably never get an invite to the UFT 'cookout'; but I am convinced that a district of any size can't successfully pull off a significant program or a workable response to a massive health crisis, without working in a sincere consultative and collaborative mode with multiple public education stakeholders, including federal, state and local elected officials, state, city agencies and unions.
Perhaps some of my 'woke' friends won't like part of this; but right-about-now the mayor and chancellor must be 'laser-focused' in order to not completely lose a year of learning, and to save the lives of school personnel and students; this is not the time to 'needle' Trump, or to not give the governor the type of plan he requested, and that the state and city legislators can get behind. To borrow a line from the movie "Drumline"; with a crisis of this magnitude we need: "One band and one sound!"
Any 2020 school year opening plan will need to be boldly and radically different from what we now know as 'schooling.' And, as in the example of Stuyvesant*, the model could look and be different (and it should be) for different cohorts of students, schools, and school districts. You will need all categories of school employees (school aides to superintendents) to 'buy-in' and support the new school year's crisis response learning model. That 'buy-in' should start (or should have started a few months ago) by giving schools the 'legal' and 'regulatory' guidelines that their plan must meet, and then let each school-based staff, parents and their communities draft a 'proposal of school-year operation' (trust your principals to not 'sign-on' to a 'silly-plan'). This approach can't hurt since the school district will always retain the right and power to reject or modify any school-based proposal in consultation with the state. But with the presence of school-based options proposals, no one can claim that they had no chance to offer input or denied access to information.
There are many Covid-19 converging and sometimes competing concerns; there are also many justifiable fears in play here; they all need to be adequately addressed. No plan will be 'perfect,' and no proposal will make everyone happy, but risking a life or an education should not be part of the plan.
School districts could operate from a much stronger planning position if an extraordinary 'Marshall Plan' type effort is made to dramatically close the cable-tv, computer, internet access , and home learning materials, supplies and books gaps between students, based on their race, ethnicity, and economic class. Based in part on the calls I am receiving daily from parents and educators at all levels; the usual: "Let's just throw this out there and see if it gets us through this" won't work. I think right now citizens are in a deeply concerned and frightened place. Therefore, they will insist on receiving a first-rate sensible, safe, and strongly strategic school-opening plan.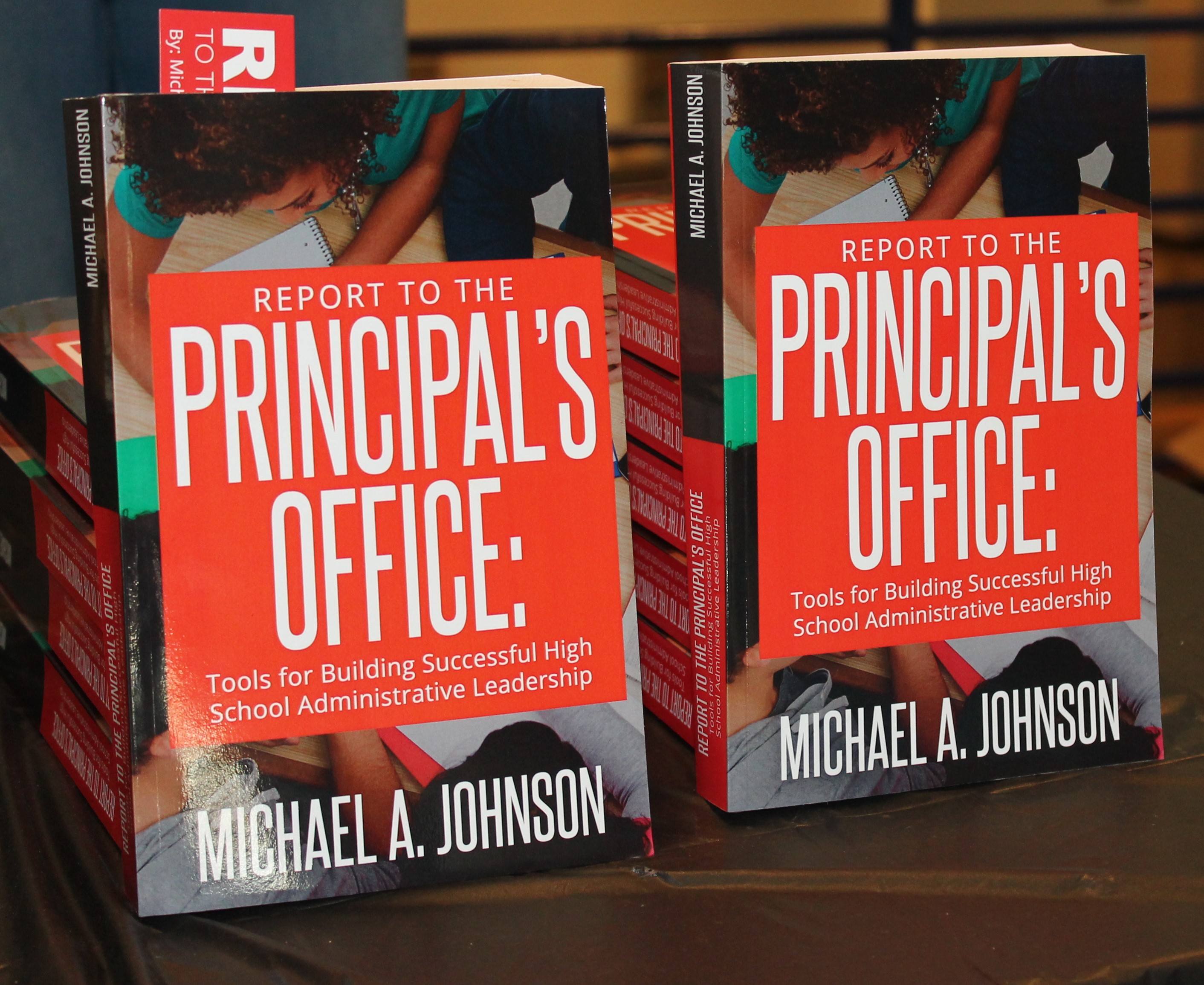 * "Make it easier on yourself": Once the majority of students attending "targeted" schools like: Stuyvesant, Bronx Science, Brooklyn Technical H.S., Staten Island Technical H.S., A. Philip Randolph H.S,Townsend Harris H.S., Medgar Evers H.S. and similar K-12 schools, have been confirmed or provided with home technical/internet distance learning capabilities; those huge empty buildings could then be utilized as 'safe-distancing' support spaces to relieve other schools that face safe-distancing space challenges. I say that Stuyvesant's plan-of-action works best for them and all NYC students.