I know everyone is focused right now (and rightfully so) on the discriminatory and excessive behaviors of many of our nations police forces; as well as the ability of any white American citizen to deputize themselves and call for a 'death sentence' to be inflicted on any Black person they encounter; Black people who could be doing anything from mowing their own lawn, bird watching or delivering (in uniform) a UPS package. With those very pressing day-to-day: "Don't know if I or my child will live to see the end of the day!" thoughts weighing on our individual and collective minds. And, on top of that having a proto-fascist, unhinged, mocker of Christianity US president; who quite frankly large numbers of our fellow white citizens think is doing a good job or is ok except for perhaps the way he expresses his racism and bigotry, but not how he practices it. I get it, you Black America have a lot of things on your mind. But please indulge this Black senior citizen educator to engage in my 40 year-long rant (as a form of self-healing Covid-19 quarantine psychotherapy.)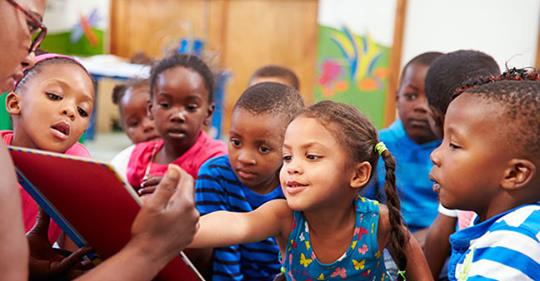 I want you to just take a moment to think about something. With the full racist character of our nation being explicitly exposed, not created by Trump (he is a conductor, not an inventor); and how that culture of racism permeates every aspect of our national life including deadly discriminatory treatment during a health crisis. Please, think about this.
Now I know from experience that this is not a 'politically-sexy' topic. But if you could think for a moment, as to how racism defines how Black children are received, perceived, and treated in our US public school systems… And who (if not us) is going to protect, defend and save them? I'm just asking you to think about it. (But then, at some point of course, I really want you to do something about it!) Granted, many of the destroyers of Black children's gifts, talents, and dreams, look like the children they pretend to serve; well we need to do something about them also!