To all of my STEM (science, technology, engineering and mathematics) colleagues-friends, not to worry, no I have not abandon the STEM cause!
Those who don't know me will be surprised to discover what those who have actually worked with me already know, that when I served as either a principal or superintendent, I was a big (staffing and financial resources) supporter and champion of the arts.
An active promoter to the extent that over the years, some folks were very upset with me when I instituted foundational and advanced art programs, instead of what they thought were more 'fitting' and 'appropriate' activities for students of color.
It was as if to say: "These children don't have the time or talent to waste on engaging with the arts!" Yes, this was a common spoken or unspoken belief I often encountered as an educational leader, and a belief I sought at all cost to destroy and dismantle.
And sadly, for many Black US citizens, and professional educators the 'arts' begin and end with a school marching band and/or a talent show that features groups of 'uncoached' kids engaging in "shake your booty" (SYB) dance performances.
That is what I encountered early in my tenure as a superintendent of CSD 29Q NYC. I attended two very different school talent shows, in different parts of the district. In one school the students actually demonstrated a learned and practiced talent (violin, piano, singing, dramatic/oratory presentation, modern dance, etc.). In another school it was SYB all of the time; the students simply took the dances they did at home, and in the street, and just did them up on the stage; and while the principal was smiling proudly from ear to ear; underneath my smile and vigorous applause for the 'efforts' of the students, I was inwardly seething.
I met later with the principal privately to express my dissatisfaction with his 'talent show'; and that he was never to invite me to one of these 'shows' until the performances presented the real 'talents' of the students. But I also provided the principal with some professional coaching and support. I gave him the resources to acquire the services of a dance instructor who could provide the students with technical and choreographical support, and who could also incorporate the student's interest in 'hip-hop' into the dance performances.
Later "I heard it through the grapevine." (For you young'uns that's a Motown tease!), that the mere fact I was meeting with a principal over the quality of a school talent show* sent a powerful message throughout the district's school leadership cohort. (Note to educational leaders: "Strategically assume that whatever 'corrective message' you deliver to one person you supervise, will be shared with some, or all of the other supervisees! It's a perfectly normal 'group protection' thing.)
But to that recent afternoon when I experienced the wonderful MOTOWN THE MUSICAL play at the Birmingham Concert Center. Beyond the great artistic performances, educators should know that the play contains many very powerful American (not just Black) history lessons that can spark an exciting post-performance learning lesson for high school students.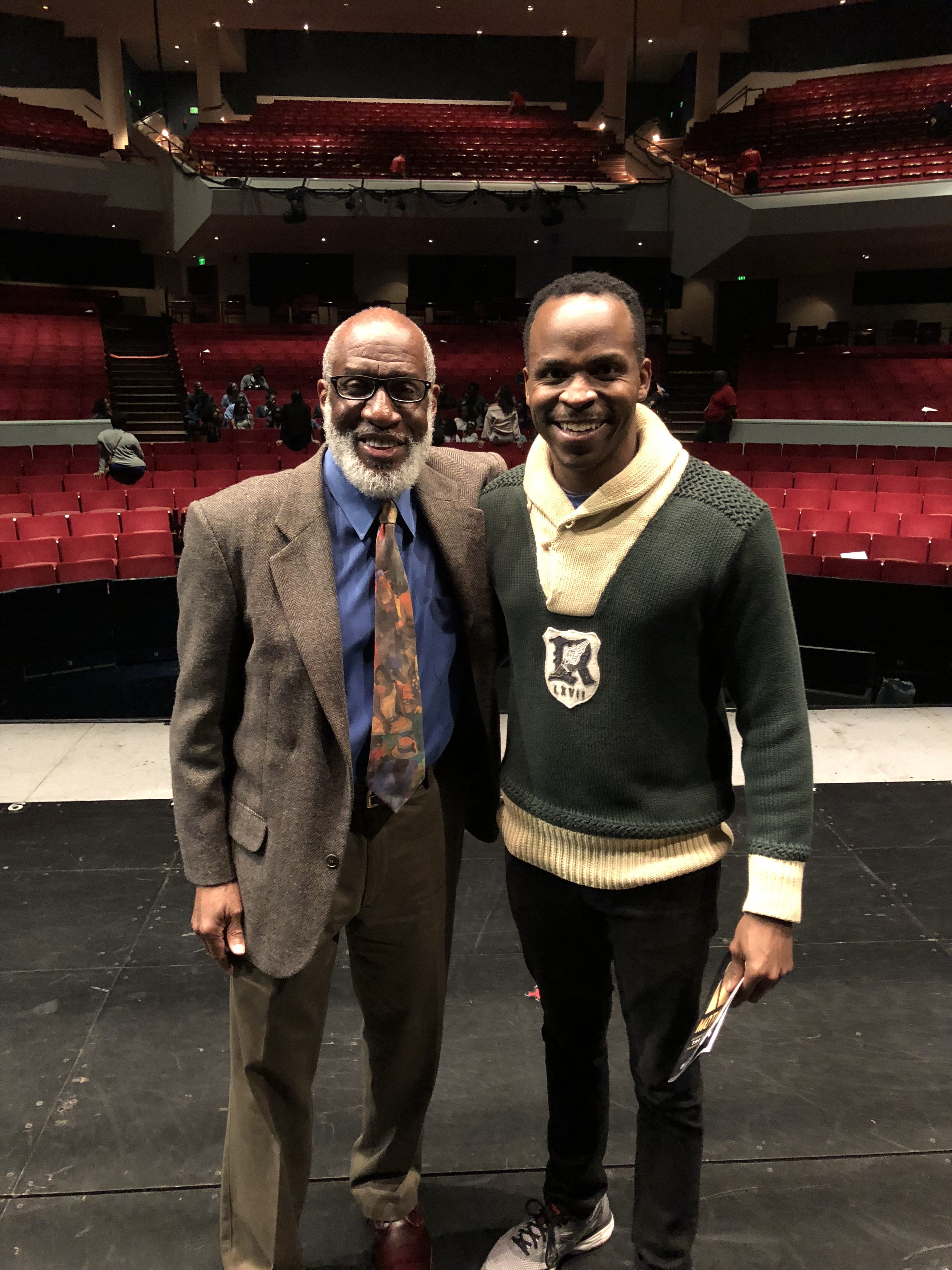 The author with Kenneth Mosely (plays Barry Gordy in the musical)
I was connected to Kenneth Mosely, who played Barry Gordy in the play, through the efforts of my niece Dana Marie Ingraham, who is such a prolific actor, that sometimes I feel that she has been in half the plays on Broadway! Not only is Mr. Mosely a wonderful and talented performer, he is also very thoughtful about his craft and how it impacts those who come to see him.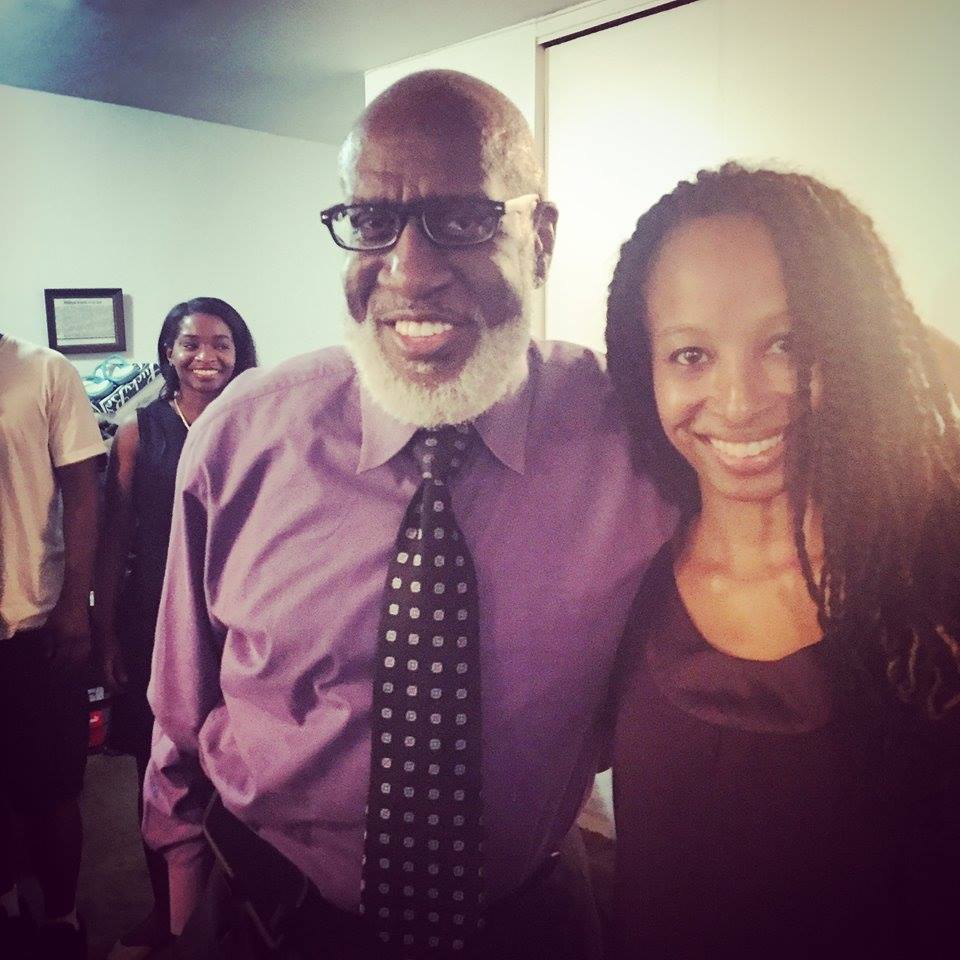 The talented Dana Marie Ingraham
And of course, as part of our discussion I asked him about his own pre-college learning experience with the performing arts. He shared something with me that I know to be true from my visiting school districts all over this country. That outside of our major urban centers, our K-12 public schools are in need of a tremendous infusion of specialized art programs and art themed high schools.
NYC, in my view has the best, most diversified, and largest number of specialized, and non-specialized K-12 school graphics and performing arts programs. (Now I know my good friend Rory Pullens, the Executive Director of the very dynamic and powerfully comprehensive Arts Education Department of the Los Angeles Unified School District, will get me for saying that, but hopefully we can still remain friends! :-)
But for many places outside of NYC and Los Angeles in our nation, there is no comprehensive district wide strategy that is structured to discover and develop artistically talented young folks like Mr. Mosely.
These artistically gifted students simply don't have access to a rigorous, in-depth and robust K-12 school art development program, and access to a specialized arts high school. Which means in many cases these talented students must find a way to 'cobble together' some type of private arts instruction, assuming those communities even have those classes and programs, and also assuming the parents have the resources to pay for art coaching/instruction.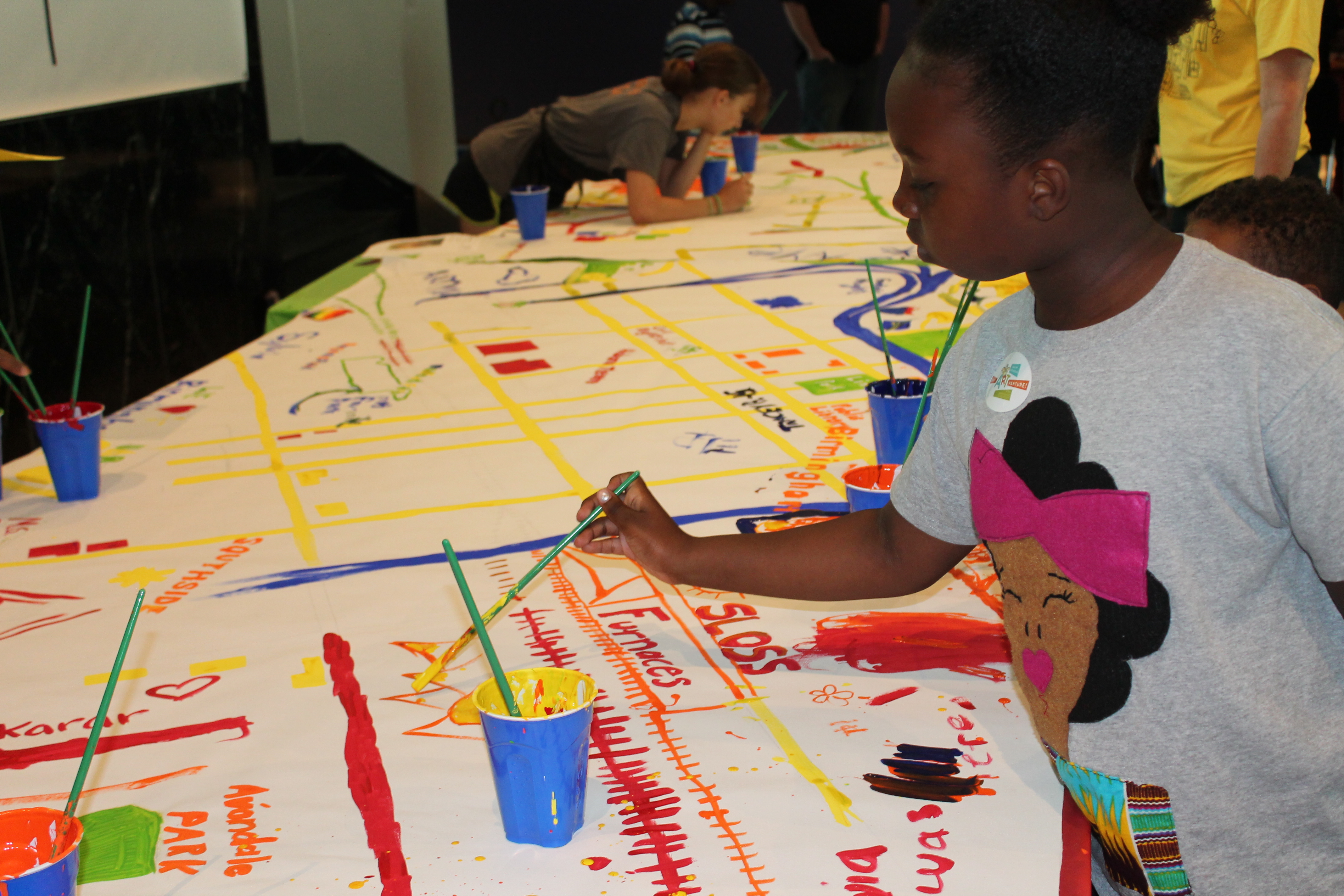 The reality I learned from living in three states (Alabama, Louisiana and Mississippi), is that a child in those states who displays elements of giftedness in 'athletics', will have a very good chance of not only being discovered early, but being discovered means that young person will also have access to first-rate formal (school), and informal (out of school) nurturing, coaching and training in sports experiences from elementary school through college. They will also receive a great deal of encouragement, emotional support and recognition from: family, school, church, community and the news media… Science, Technology, Engineering, Arts and Mathematics (STEAM), take a seat at the back of the child development bus!
I believe our nation suffers from a severe state of a K-12 school art deficiency. Districts and schools are too quick, and in some cases all too eager, to starve the arts at the first chance they are provided with a budgetary excuse to do so. I know as a former superintendent that this 'deny the arts' approach do to budgeting 'issues' is a false narrative, school districts spend money on what they care about and believe in.
Art instruction could also be push aside by school leaders, in favor of the more 'job-career saving' standardized testing subjects. The irony here of course is that the higher academically achieving the district and school in our nation, the more likely the presence of a rich offering of art programs. Engagement with the arts would actually help to raise the very academic performance levels in those 'underperforming' districts and schools that have so readily abandon them in the effort to raise academic performance levels!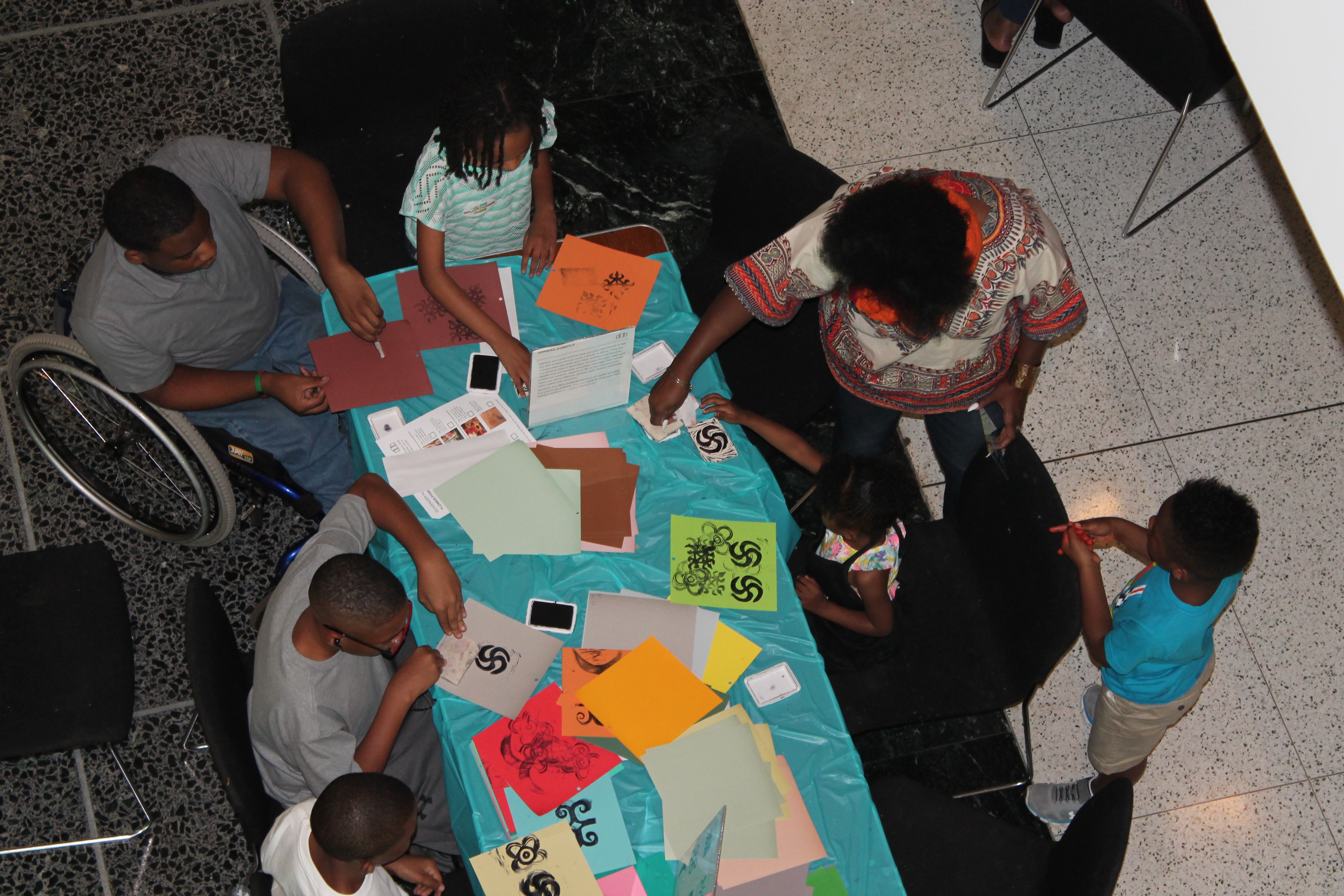 But there is another type of cultural starvation that can occur. What if someone like the talented Mr. Mosely does not receive those outside of school art lessons and training? We then place ourselves in the position of not receiving the 'gifts' that so many young people bring into the world; and when that happens we are all the poorer for it.
Now more than ever we desperately (for our own national safety and sanity) need more art education in all of our nation's schools. But we also need more pre-K-8 themed art programs, and specialized art high schools, for discovering, unfolding and developing the creative capacities of our young people; whether these students choose to express their artistic creativity in Motown the Musical, or with Microsoft the Multinational Tech Company.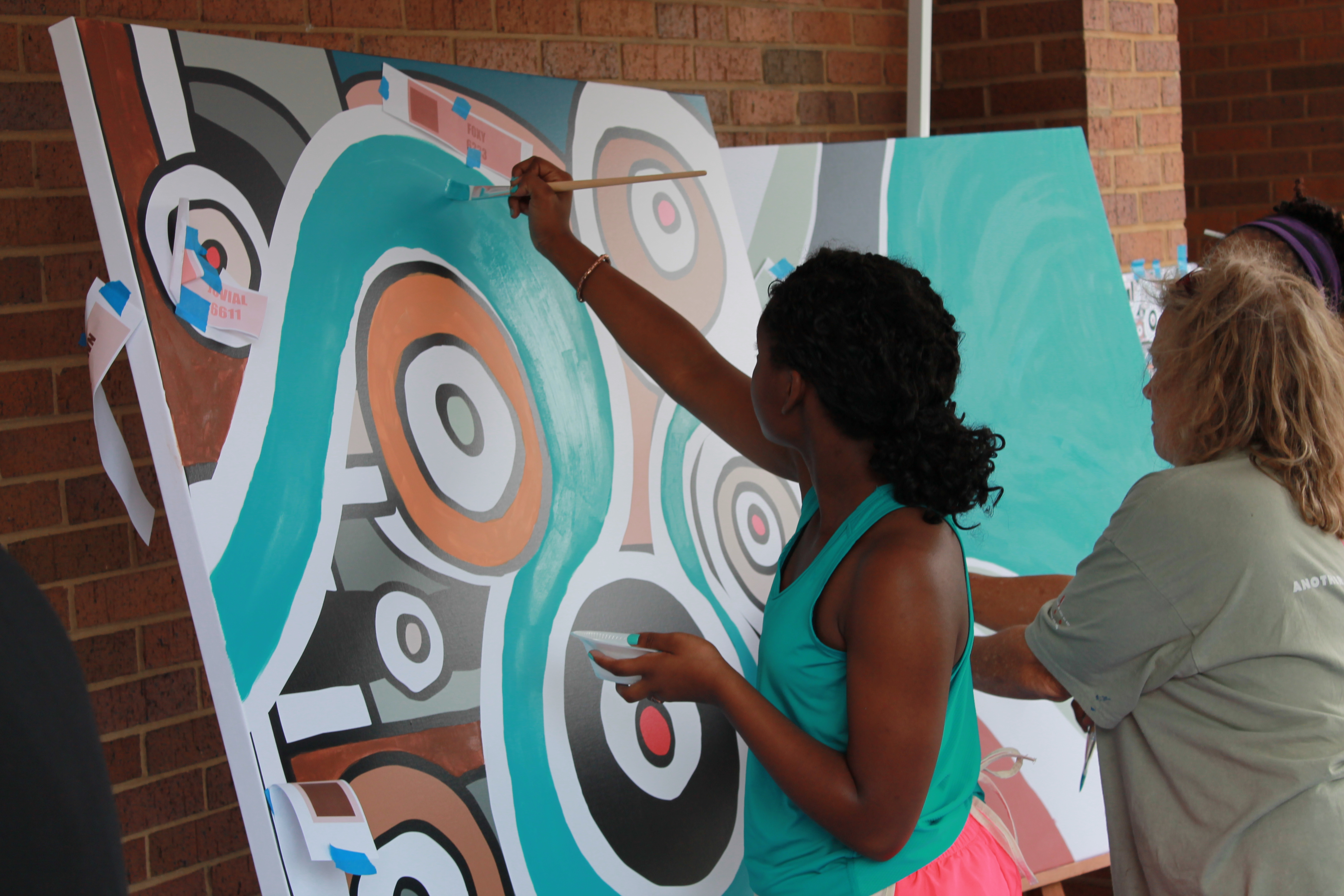 *In my soon to be released book; Report to the Principal's Office: Tools for Building Successful High School Administrative Leadership…http://reporttotheprincipalsoffice.net/ I speak of the child as a never-ending learner; and of a school's 'curriculum' in a Deweyian context (John Dewey; The Child and the Curriculum); meaning school curriculum is not just limited to academic subject areas, to only classroom teaching and learning; rather 'curriculum' captures everything that happens in and around the child and school's 'lived' experience (John Dewey; Experience and Education). The school's curriculum is even the thoughtful, (or thoughtless) approach to student testing and assessment. A school's curriculum is reflected in its lunch period culture, guidance and counseling services, disciplinary codes and procedures, its utilization (or underutilization) of the school library, recognition and rewards programs, clubs and teams, and yes its talent shows!