(Minus the segue jokes!:-)
Good morning graduates, I am able to stand before you this morning, even though I was in the IND Borough Hall train station, and not really sure if I was in the right place. I saw a young lady in a SSCHS cap and gown (Jasmine Braithwaite); and I decided to follow her. And fortunately she led me to this building. If you are pursuing a right purpose, you are never really lost, for a 'helper' will always show up to properly guide you. That could be my entire lesson for this morning. (1) Only follow someone who you strongly believe is moving (and showing through example), in the right direction. And (2) be a leader who is moving (and leading through good example) in the right direction. (3) Always assume wherever you go in life that although you may not be aware of it, someone who can provide you with a resourceful blessing, is watching you, and so now I owe Jasmine a spiritual debt, and I am responsible for helping her in any way that I can…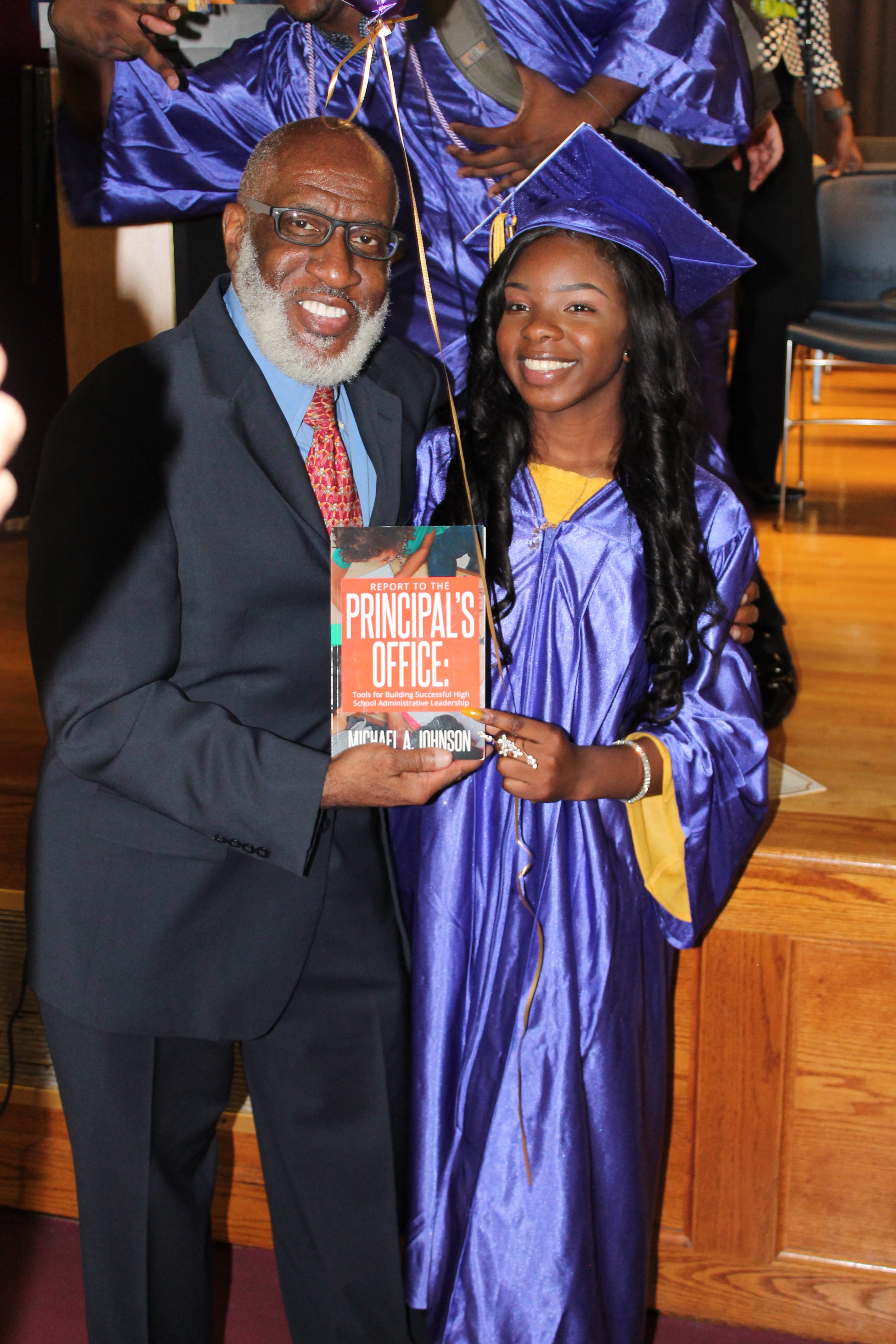 (The author and Jasmine Braithwaite)
5 Quick Points and I will take my seat…
1. No disrespect to any 'moving up' ceremony you have attended in the past. But one important significance of your high school diploma, is that it is the only official legal graduation document you can earn that is granted by the NYCDOE. This victory can't be reversed; neither can the memory of this day be forgotten. It becomes your struggle and challenge transformed into success base line reference. This graduation should be a metaphor for your entire life. It says, I have achieved a great and difficult victory once, and that means I can do it again, and again, and again, and…
2. You are about to enter a world where the rules and consequences are radically different from what you have experienced in the K-12 environment up to this point. The world will not adjust for you, you must make the adjustment. Be excellent in whatever task, job, school, and personal-social endeavor you undertake. Leave nothing to chance, but lean on your own preparedness to effectively respond to any unanticipated opportunity that might show-up. Your parents, teachers and elders are going to get 'smarter' as you get older. Meaning a great deal of what they have warned you about will come true. This is a truth that maybe your teenage 'all-knowing' mind (as was the case with me), can't fully comprehend now. Things like an excellent character, stick-to-itness, graciousness, a good name, honesty, reliability, decency, picking friends who are moving in the right direction, etc. will essentially define who you are and what you will accomplish in life….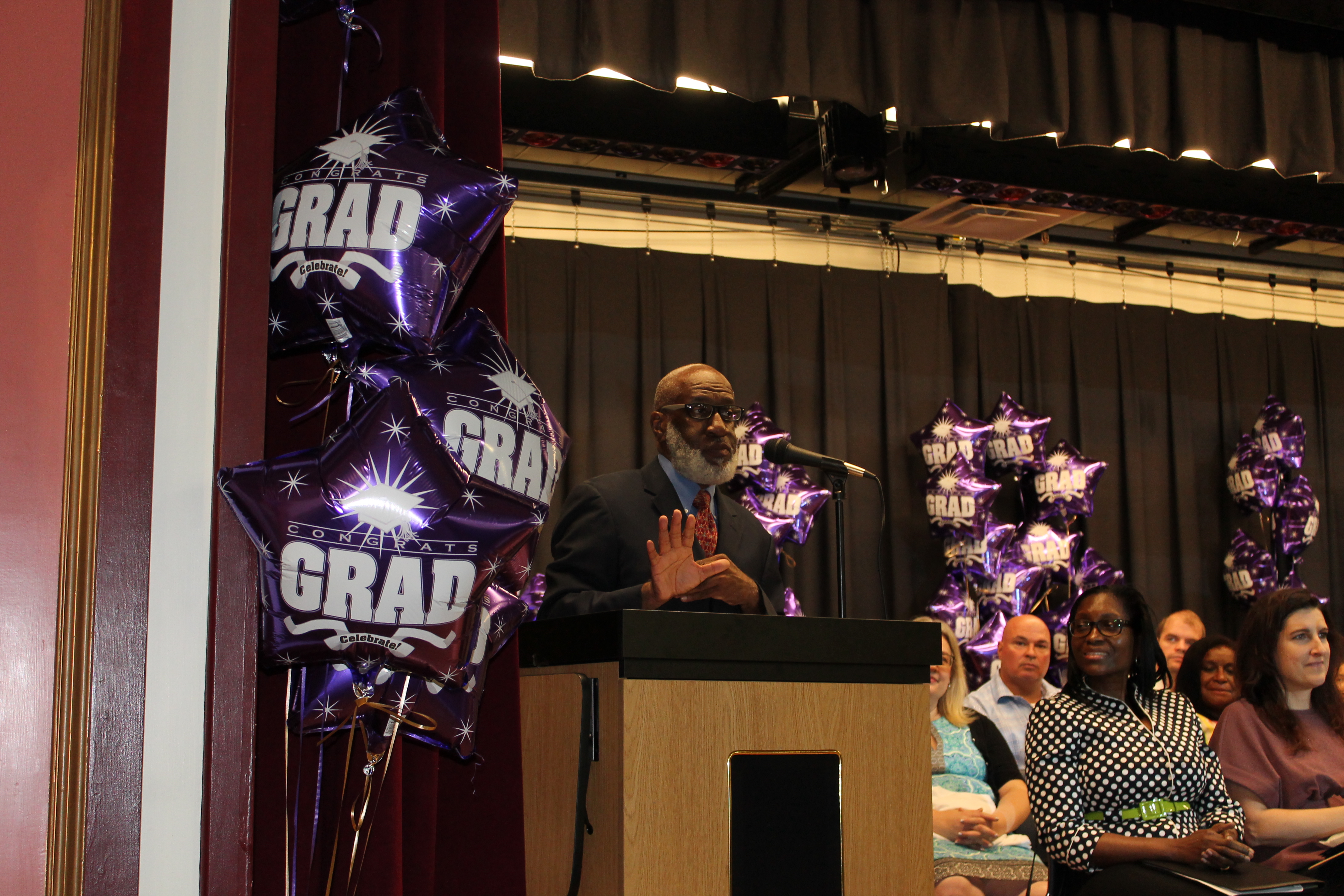 3. Life is not fair. The sooner you accept that reality, the sooner you will encounter less suffering and more success. You should also develop the proper attitude that will inspire you to 'upset and overturn' our nation's (and world) political culture of unfairness. Build a good reputation— Many in the world outside of this auditorium will make a judgement about you based simply on the fact that you are Black, Latino, Asian, a Muslim, a Women, etc. You can only do your best, produce at your best, give every effort your most sincere and best work. Don't give anyone the opportunity to act on their pre-judgments concerning who you are and what you are capable of accomplishing…
4. Now this going to sound counterintuitive (does not make sense) based on what I just said about life being unfair. But you must define "wining" in the most positively spiritual, highly ethical, and the greatest of goodness terms. Even as people around you may appear to be 'wining' by cheating, lying, mistreating and deceiving and stealing from others. Even if the top most powerful political leaders in this nation advocate for selfish, ugly, dismissive, racist, demeaning and discriminatory policies; you must not lose sight of your good behavior-good works and kindness compass, for it will always, no matter what is going on around you, guide you onto the best path. Practice bad habits and they will naturally become part of your personality; practice good habits daily and they will become a natural part not only of your personality, but they will also guarantee a real and meaningful successful life.
5. One of the most important things you can do in life is to find your unique and special calling; what you have been singularly gifted to bring to the world. No one is an 'accident', it does not matter the circumstances that brought you into this world. You are special and important to our species. With the billions of people born before and after you, there is only one you, forever. One definition of the condition called 'human suffering' (and those humans who inflict suffering on others), could be explained as never ever discovering your special reasons for being sent into our world. You will know your 'calling' because you will be extremely good at it. You really won't feel comfortable doing something other than what you are called to do. If you only settle for a 'job' or 'career' outside of your calling, you will feel a never-ending unsettled restlessness. It may express itself in different areas of activities, but your fundamental call-theme will remain the same. Your called contribution to history will be something that brings you great personal joy, as it also brings joy, beauty and peace into the world; it may be hard work, but it will never feel like a 'job'. Once you find that work that brings happiness, meaning and fulfillment into your life; the next step is to find a way to make a living income for engaging in your works of called-service. In short, find a way to 'get paid' to do those things for which you were born-called to love doing…
Good Blessings and Sincere Congratulations on Your Wonderful Achievement!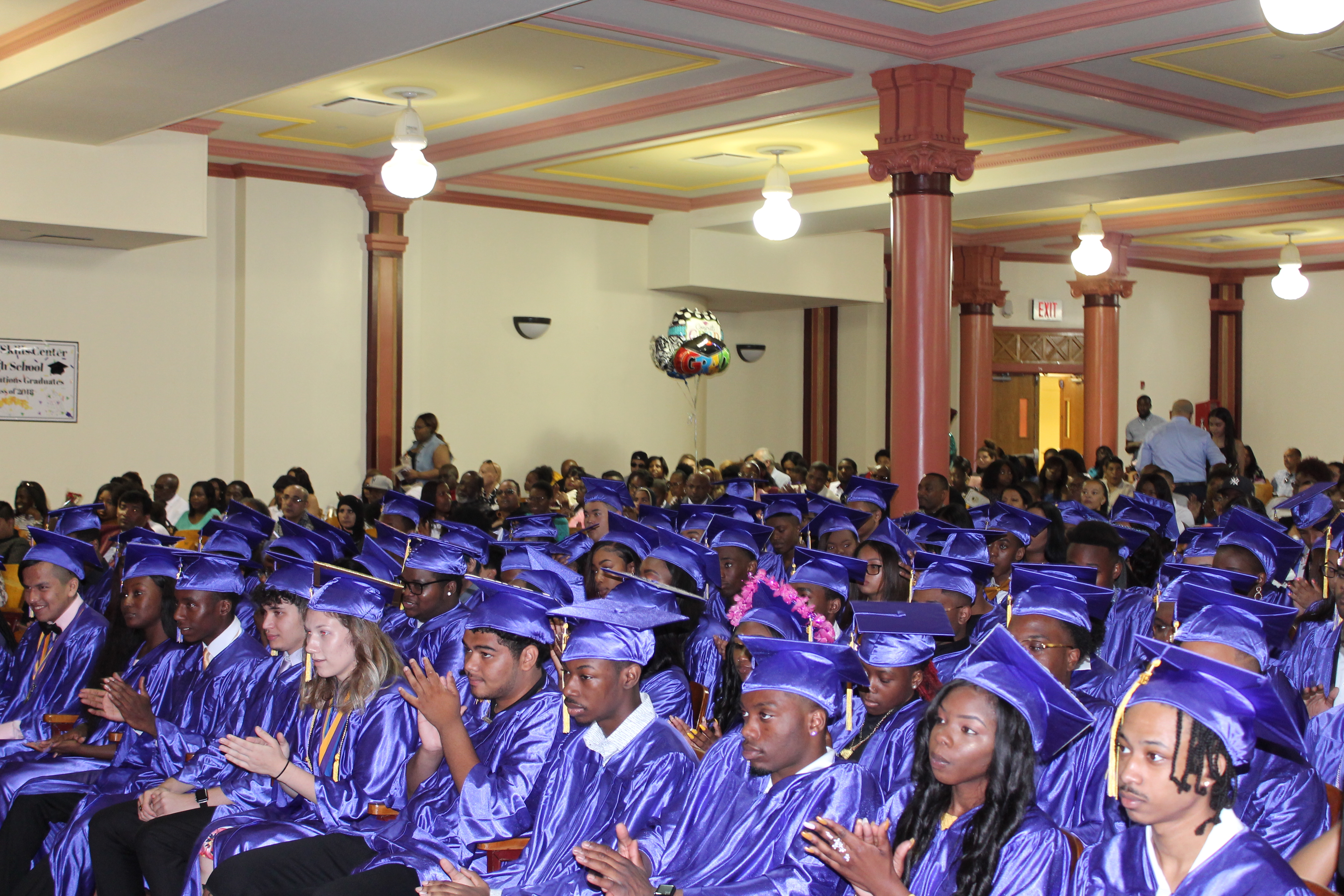 Michael A. Johnson has served as a public school teacher, Science Skills Center director, principal, and a school district superintendent. He also served as an adjunct professor of Science Education in the School of Education at St. John's University. He recently completed a book on school leadership: Report to the Principal's Office: Tools for Building Successful High School Administrative Leadership… http://reporttotheprincipalsoffice.net/