Sometimes the appearance of a silver lining will precede a cloudy situation…
Regardless of one's political affiliation, you would be hard-pressed to not agree with several parts of Supreme Court Justice Kavanaugh's assessment of the present N.C.A.A./college varsity student-athlete relationship; here is one excerpt:
"…Nowhere else in America can businesses get away with agreeing not to pay their workers a fair market rate on the theory that their product is defined by not paying their workers a fair market rate. And under ordinary principles of antitrust law, it is not evident why college sports should be any different. The N.C.A.A. is not above the law..."
Calling things by their true names, in this case calling some college sports programs what they are ——"businesses;" is the first step in understanding the true nature of those 'things,' and, thus, their true motivations. But if we follow the "if" premise of Judge Kavanaugh's argument, and then the "than" conclusion that follows, we will be lead to a place that defines those who work for these businesses are in fact and deed employees, and therefore entitled to being fairly compensated for their labor.
Everything about this ruling turns on the question of whether or not the N.C.A.A. is primarily an umbrella business conglomerate organization for the MLB, NBA, NFL etc., or is it an agency with a primary mission of working on behalf of the best health, safety, and educational interest of college students. Multitasking aside, I don't think that the N.C.A.A. can ethically and effectively engage in both of those actions simultaneously.
In any event, the SCOTUS's unanimous ruling on this matter essentially yanked away the insufficiently covering fig leaf argument made for years by the N.C.A.A., that college varsity athletes were indeed being compensated by receiving a "market value" college education scholarship. Now that assertion may have been overwhelming true in the past and still might be true for many college varsity athletes who take full advantage of an athletic scholarship. Still, the amazing expansion of "professionalism" into sports activities generally like lacrosse, volleyball (beach and hardwood), soccer, track & field, etc., along with the athletic gear endorsement and marketing money, has radically changed the college varsity sports economic landscape. But the scholarship argument is also undone by things like the "one-and-done" (or 2-3 years and done) escape-to-the NBA clause; where there is not even the pretense (at least try to fool us N.C.A.A.!) that those college athletes who select this exit plan are in any sense of the term real "college students." In one-and-done and other 'get-out-of-college-early' cards like the "financial hardship" rationale seems to be a mutually benefiting agreement to exploit students' talents by the NCAA and professional sports bodies. But the arithmetic reality is that the vast majority of college students participating in 'pre-professional' varsity sports activities will never set foot on a professional court or playing field. And unfortunately, too many of those never-will-make-it to the pro-ranks athletes will fail to take serious advantage of that free education option. I've spoken to both (Division-1) student and professional athletes, who say that there is a great deal of unstated and unofficial pressures used by the adults in these varsity sports programs to discouraged athletes from acting like "real students"; and so what is a young highly impressionable person to do if they hope to move up to professional sports ranks? Many young people see professional sports as their only viable option to move themselves and their families out of a precarious socio-economic situation. The larger society encourages and reinforces this myth, even if the objective statistical odds tell an opposite story. Those odds of turning pro and making it a viable long term career includes factoring in all of the things that could go wrong (e.g., injury or just some kid from another college beats you out of one of those limited number of pro positions), makes the pro-route to economic viability such a daunting mountain to climb. This excludes the exceptionally talented student-athletes like Leonard Fournette (NFL) or Devin Booker (NBA), for whom participating in college sports could (the chance of injury) actually hurt their odds of being well-compensated because they are highly likely to be professional athletes. But the overwhelming number of college student-athletes receiving a scholarship might find it in their best interest to seize the moment by earning a 'real' college degree. This approach could offer an immediate and generational improvement way to a brake-the-chains-of-poverty narrative that might be plaguing their families.
Unfortunately, we live in an economic system that requires all workers to commoditize themselves as they brutally clash in an artificially created unfriendly competition against each other for the chance to be economically exploited. And so, the SCOTUS decision did not solve the undergirding problem of college athletes serving primarily as 'marketable products' instead of college students. However, the SCOTUS ruling did offer a peek into the institutional problematic culture of the economics of college sports programs. We see that this is a seriously damaged system that, even if 'tweaked' by legal rulings or legislation, will still make it possible for the major Division-1 universities to come out on top in any type of student-athlete compensation initiative structure. Surely, the biggest and wealthiest universities will be able to offer "top-pick" prospective high school athletes the most attractive "compensation packages." Also, these colleges will have the advantage of offering top-recruits greater exposure through "TV-Time" and highly professional marketing services. And which aspiring to be a professional athlete teenager will turn their back on the opportunity to have greater exposure to the sports shows talking heads, journalists, and professional sports scouts?
The present N.C.A.A. college varsity sports situation already disadvantages small to middle-size colleges, inflicting its greatest harm on institutions without huge reservoirs of cash, like the Historically Black Colleges and Universities (HBCUs), who ironically, are unable to recruit the most talented Black high school athletes in states (e.g., Arkansas, Kentucky, Florida, Georgia, Texas, etc.) that go out of their way to suppress the human, civil and voting rights of their Black citizens. These cynical states have adopted a political position that says: "We want Black bodies on the varsity sports playing field, but not in the voting booth!"
The college varsity sports system is so broken that even those nine wise souls of the SCOTUS can't fix it!
The best solution, I believe, is to dismantle and rebuild the entire college student varsity sports oversight system so that the primary beneficiaries are guess who —The students! The prime ethical directive of a reconstructed N.C.A.A. should be to do no harm to any student. The N.C.A.A. must ensure that colleges have as their primary mission to prepare their student-athletes for a highly likely non-professional career future. Universities need to be forced by the N.C.A.A. to actually (not just rhetorically) produce real student-athletes with real college majors and then be held accountable (by way of sanctions) for their graduation completion rates. There must also be a professional responsibility on the college athletic staff to be educators first, and sports coaches second, to care about student-athletes after their college playing days are over.
I think that N.C.A.A. can and must do better…
I always ask my public education PreK-12 colleagues the ethical question: What would public schools look like if we were genuinely and seriously committed to the pursuit of our overarching mission statement to educate all children? And so, what would happen if the N.C.A.A. dared to pursue its true mission?
I get it, major league sports is a business, but colleges should primarily be in the business of enhancing and enriching students' knowledge, skills, and information banks, as they are being prepared for the cruel realities of the demands of a world waiting for them. Thus, the N.C.A.A. should serve in the role of protectors of college students' present and future well-being. In that regard, I think that the N.C.A.A. can and must do better.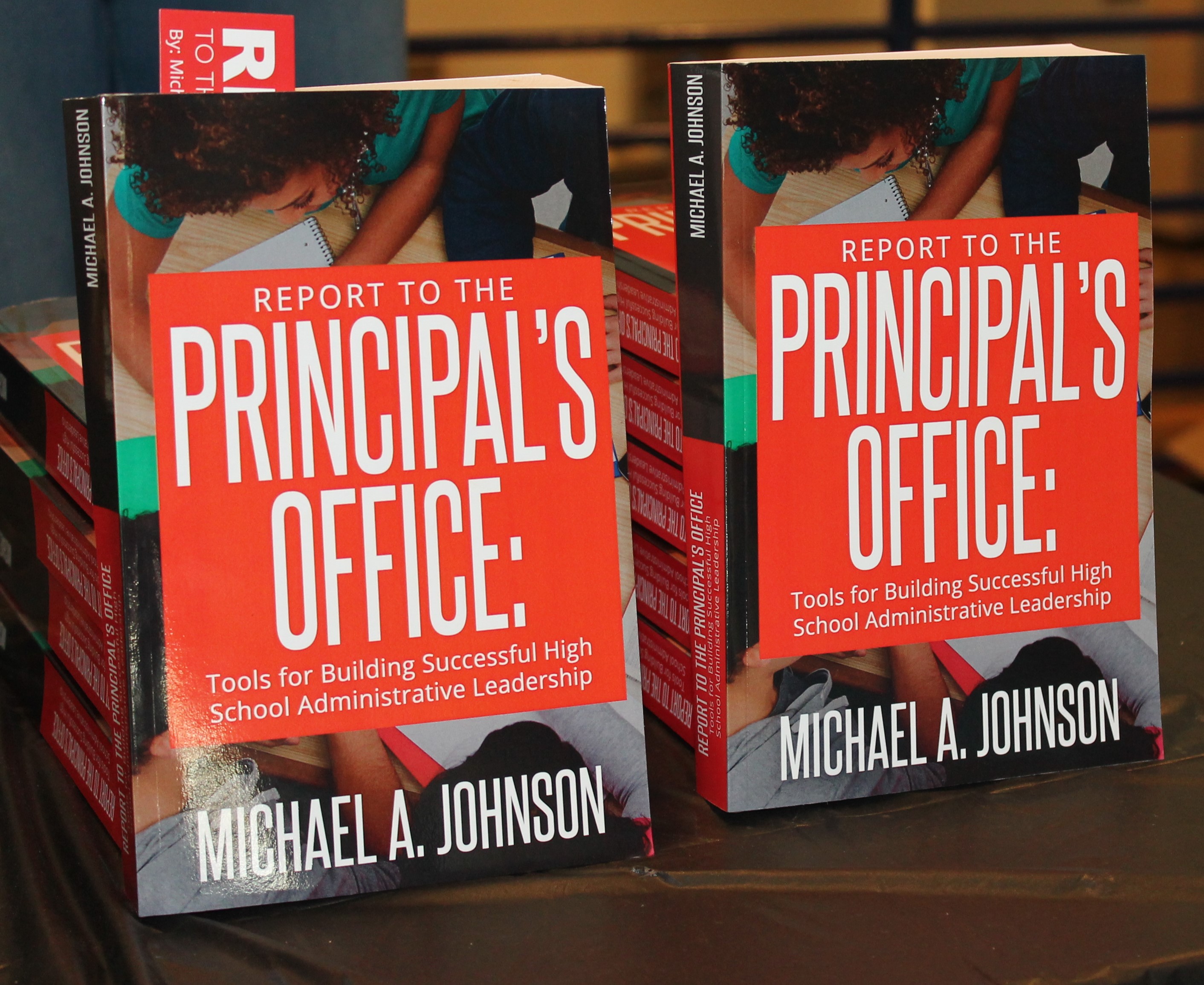 Michael A. Johnson is a former teacher, principal, and school district superintendent. He led the design, development, and building of two Science, Technology, Engineering, and Mathematics—Career Technical Education (S.T.E.M.—C.T.E.) high schools: Science Skills Center High School, N.Y.C. and Phelps Architecture, Construction, and Engineering High School, Washington DC. An author of a book on school leadership: Report to the Principal's Office: Tools for Building Successful High School Administrative Leadership. And he is presently completing his second book on school administration and leadership: Report From The Principal's Office (Fall/2021).