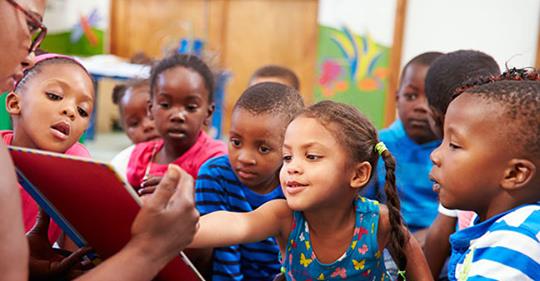 If what they say is true, that the truth will set you free; then the untruth, the nontruth, must set you up to be enslaved!
The recent bombings of schools in Afghanistan (mainly targeting those schools that educate girls) seek to mark a fireworks-like celebration of the exit of US military forces from that war-worn nation.
But they are also the explosive celebratory expressions of the Taliban preparing to end all types of secular study and learning for girls. This carnival of carnage is the Taliban's joyful anticipation of soon being able to control most, if not all of Afghanistan; which would allow them to intensify and finalize, on a national scale, the targeting of girls being removed from the intellectual growth and skills acquisitions activities connected to school-based educational learning opportunities.
There is a rich collection of analytical and anecdotal data that connects a society's ability to progress to the quality and quantity (of that quality) of education the women of that society receive. Shared child-rearing 'leave policies' not-with-standing (which is essentially a 'rich' nation conversation), there is the reality that in our present world, women in the role of mothers will represent the overwhelming number of primary-care takers and primary before-formal-schooling first teachers of children.
And as professional educators, we know how meaningful and powerfully significant those pre-formal schooling informal learning experiences are in functioning as the learning-ready preparations for later academic success once the child enters the formal school setting. This reality would appear to make the women and education discussion an evident and straightforward proposition: Raise the level and quality of education for women in a nation, and you automatically raise the quality level of education for the entire nation!
The additional bonus of having a highly educated female population is that a nation does not enter their internal development problem-solving challenges, and their external international trade and commerce partnerships and competitions, with more than half of their 'intellectual team' untrained and unprepared to face the many technological, communications, medical, agricultural, etc., cooperative and competitive challenges all nations face as members of the very interconnected and integrated world economic community.
In a real sense, for a non-western nation (e.g., Afghanistan) to adopt a policy of denying full public educational access to their girls is the equivalent of that country declaring a national 'developmental death sentence' on itself.
And when you combine this national 'developmental-suicide' act with the many other nation-building disadvantages developing nations face (e.g., lack of access to 'growth capital;' industrial and educational technological insufficiencies and incapableness; commercial and civilian transportation deficiencies; healthcare and pharmaceuticals access and production inadequacies; etc.), we end up with a seemingly permanent underdeveloped coalition-of-the-weak nations serving as the major raw-materials providers and the major consumer markets for the further improvement and enrichment of developmentally stronger (aka "western") nations. This out-of-balanced scenario keeps those struggling-to-develop countries in an exploited-client relationship with those nations who are further along the economic development path.
Say what you will about China, but the PRC leaders have read this 'developing' world and 'developed' world negative equation of economic exploitation correctly, which is why they are not holding back when it comes to rapidly growing and improving (ex., expanding higher quality education to historically underserved rural areas), the capacity and quality of their national public education programs.
Now I am sure that the Taliban leadership, many of whom have ironically acquired "formal" (what they and their Nigerian Boko Haram colleagues would call "western") secular education; are aware of this need to: Raise the level and quality of education for women and thus raise the quality level of education for the entire nation and its relationship to national development. But the Taliban leadership has made a conscious and cynical decision to sacrifice national development and societal-wide wellbeing by preventing its citizenry (especially girls) from benefiting from the personal and community benefits that could accrue by providing more, not less public education to girls. The Taliban has made this development destroying decision because of their fear of the other great gift of education. That is the possibility that the educated person would equip themselves with the tools to think!
"Thinking" can be a problem if your national political aspiration is creating a non-thinking population and state. A place where any inspired idea or thought, no matter how beneficial to the larger nation, if not sanctioned by the religious leadership, is forbidden. The Taliban know that the positive end-results of a public education system could lead many Afghanis (pronounced: af-ghan-eez) to acquire skills in the operational arts of inquiry, logic, investigation, hypothesis forming, and thought-experimentation ways-of-thinking, all necessary talents for individual and human societal development. But these thinking attributes and enhancers are also very dangerous in a society that requires unquestioning (no grey areas) obedience to absolute authority.
The Taliban have purposely engaged in a condescending approach to a type of leadership that will always know what is in the 'best interest' of the citizenry, including the prohibition against even thinking about thinking about one's role as a citizen ("why to bother thinking, we will think for you!").
Education is the enemy of tyranny, the opposite of any hindrance to, and denial of, the emergence and evolution of a fully free, thoughtful, and highly reflective human being. The Taliban know that educated women could 'poison' the minds of their children by exposing (reading to them) those virtues building stories found in many children's books; also bad for 'religious-despotism-business' is the possibility that Afghanis mothers would teach their children to practice the skills of creative imagination, invention, innovation, and moral reflections. And lastly (and fatal to any country instituting planned underdevelopment policies through religious totalitarianism); these mothers could insist that their children (including girls) attend school as a way of making them better prepared to enter into a positive future that is focused on self-realization, human emotional growth, and the desire to engage in the ideals of meaningful work, freedom, and democracy. All of these 'mother wit' and mothers wishing the best for their children pearls-of-wisdom are the values that promote the best path forward for human and personal progress (hey, on the real, where would many of us be without the interventional educational pushing-power of our mothers!) But what the Taliban want to do is push their society backward in human evolutionary progress time, keep an entire country barefoot and barren of any collective positive, progressive ideas, and prevent the emergence of any unsanctioned individual independent life-affirming aspirational thoughts and dreams.
All societies (regardless of economic capacity or dominant religious affiliation) could be tempted to apply a form of Taliban-lite promoting of 'ignorance' as a strategic approach when organizing social and political movements (see the current rise of 'old-school' and nouveau fascist movements in European nations—have they forgotten how 1930's-40's fascism inflicted devastating damage and great loss-of-life on their countries?).
The counterforce power of public education and learning is that it interferes with the 'organic' yearnings on the part of some desperate and uninformed people who want to go back to a prior historical period when women (Blacks, Latinos, Asians and, LGBTQ people, etc. knew and remained in their subjugated, exploited, and 'legally' harmed places).
"Ignorance" (as a political organizing tool) can cause ordinarily 'normal' citizens (see 1930's Nazi Germany) to be available and open for manipulation through disinformation and misinformation techniques employed in the worse possible ways (e.g., racial stereotypes), by the most evil-intentioned people, who have either seized by-way-of violence or acquired by other means (e.g., voted in because of that same ignorance factor), state political power.
The anxious-to-be-mislead masses are told that: "All of one's life problems (no love, no job, no respect, no hope, no hair, no teeth…) exist because of the presence of the hated 'other' (than us)!" —And, "If we as a nation could simply Brexit (or, in the case of the US, barricade our southern border!) from these previously colonized and exploited undesirables, then everything in our wretched personal lives will immediately become better!" And of course, such a political promise is a profoundly big lie, for even a brief review (i.e., a high school world history class) of the human past would reveal that powerful exploitation-colonization empires (e.g., Rome) once fallen never rise again to the heights of their previous dominating power.
Political (power) change is always arriving, either dramatically fast by guillotine or by way of dynamically slow but consistent facts-on-the-ground!
Even in our own nation, we are watching these phenomena in real-time, as the ignorance-based "stolen election" mythology has been transformed into a sacred working ideology of democracy damaging violent raids on our nation's capital and the imposition of racist voter suppression laws being enacted against selective US citizens in states (channeling the old post-confederacy segregation acts) across our country.
White Americans are being sold (for hegemonic political objectives) false bigotry survival lies that our nation can return to a pre-civil rights apartheid social-cultural-political period (the actual "cultures war") in US history when racism could act in full legal attitudinal, authoritative, and actionable ways. A time when lynching was not limited to local police departments kneeling on the necks of Black men; but instead, they were moments in our national history when Black Lives Mattered so little that Black lynching events became white community/family fun picnic outings.
In this world, the lack of knowledge is not without consequences; education and learning have the 'natural' inclination and purpose (even when the study is historiography) to act as a forward-looking exercise. The selling to intellectually challenged white Americans of the hopeless idea that America will (or even could) return to a place and time where Black Americans will quietly sit in their 'assigned' seats at the back of the bus is a tragic (for all) false lesson that is emotionally wasteful and prevents the US from being at its best and most productive self for serving the best interest of all of its citizens.
Alternatively, the Taliban's long-term political survival strategy is not to steal an election; instead, it is to end all elections by utilizing the lack of learning and knowing as a way to reduce and ultimately remove any possibility that Afghanis will ever challenge the legitimacy of their leadership in either ballot boxes or the boxed-in brains of a politically illiterate citizenry; even as that leadership behaves in the most undemocratic fashion, and operates in the most anti-human and anti-civil rights (and anti-civility) way.
Those tragically untouched by enlightened and transcendent ideals, the low-information, non-critical-thinking citizens of any nation; are open to being driven by the politically stimulated primitive 'instincts' of the limbic sections of their brain systems; which is why they will amazingly choose leaders (e.g., religious and non-religious fascist or political proto-fascist), who will enact policies and practices that are clearly counter to the greater societal interest and wellbeing (ex., the non-stop attempts to hinder access or permanently eliminate Affordable Healthcare —"Obamacare") of those who voted for those leaders; as long as those policies and practices being espoused by their unethical/immoral leaders speaks to the most base of human animalistic emotions like fear, anger, dominance, and the protection of genetic offspring!
Some of these nations (e.g., England and the US) may not have reached the Taliban level of banning and burning books; but 'bad leaders' even in so-called "democratic countries" can be very efficient in extinguishing any burning desire on the part of their followers to want to use any books or thinking exercises that might inspire, in a thought-provoking way, a different and more nuanced way of looking at the world.
Exiting my elementary school in 1963, and having been efficaciously taught to read far above grade level, I could daily engage the vocabulary of the NY Times in the current events section of my middle school 'social studies' class, where I also read Rousseau's The Social Contract and unlike so many of our current fellow under-informed US citizens, learned the difference between communism, socialism and democratic socialism (ideas that were later expanded on in my high school US and world history classes); learning French language and about French-speaking national cultures; studying earth science (now known as environmental science); transitioning from my elementary school mastery of the applications of arithmetic to the more complex algorithms of algebra; class trips to museums and other NYC cultural institutions; all of these events, activities, and readings, led me to know (and to want to know more) about that vast and substantially more diversely complicated world that existed outside and beyond the reality of my Brooklyn neighborhood. Reading and discussing books in high school English class like: "Johnny Got His Gun" and "All Quiet on the Western Front"—caused me to think deeply about the purpose, meaning, and consequences of waging war on other human beings. And exploring other literary works like: "The Diary of Anne Frank" and "Narrative of the Life of Frederick Douglass, an American Slave" —compelled me to reflect on how as a human family, we (and specifically I) should treat the fellow members of our human family. In so many powerful ways, I was theoretically transformed, intellectually inspired, emotionally elevated, and curiosity energized by my K-12 public educational experience, and that's what a good public school experience will do, can do, and must do, for a society to grow and prosper.
Full disclosure here—As much as I would like to believe it, unfortunately, education is not a cure-all; there is, after all, the ever-present human factor (remember those pesky limbic systems 'lower' instinctual behaviors).
For sure, millions of Americans who believe in and (still) follow Donald Trump attended somebody's K-12 school system or even obtained a college diploma. So education alone cannot always reach and fix some of those deep areas of the human heart that are severely damaged by the presence of bigotry, prejudice, and the fear of losing racial entitlements and privileges. But a No Education policy as proposed by the Taliban is much worse than even having an inadequate K-16 education. At least with the under or poorly K-16 educated individual, there is still a possible redeemable hope that some idea from a novel, poem, science lesson, art or music study, school club or team experience, a kind act by a teacher or administrator, some uplifting biographical or historical story learned, that could when catalyzed by a current event or personal incident, awaken the 'inherent righteous goodness' in their beings.
But the total absence of education means a high risk of the vilest expressions of the human personality being enabled, empowered, and encouraged to act in a highly mean-spirited, ugly, and toxic ostracizing way towards those who we have been convinced, are not-us. Ultimately, this demonization of the 'other' bad-thinking process could lead to the application of extreme methods of violence (e.g., Genocide against the Tutsi in Rwandan, 1994). And this is why what is happening educationally (and sadly, what will probably happen) to the children of Afghanistan is not just an Afghanis educational human rights problem; it's a global educational human rights problem. We can't afford to ignore any attack, anywhere in the world (including inside the US), of any acts of denying, diminishing, or destroying public schooling and learning. Alas, in this world (recalling another one of my high school readings), there is no chance of obtaining "A Separate Peace" away from the consequences of the human-caused societal moral chaos created by ignorance!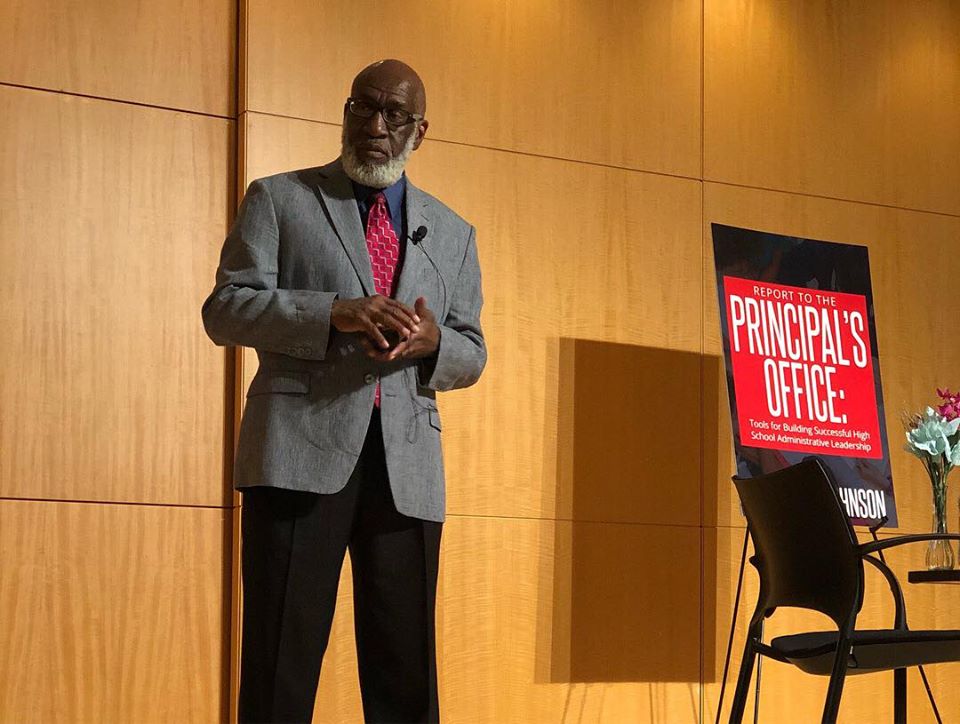 Michael A. Johnson is a former NYC teacher, principal, and school district superintendent. A science educator who served as an expert reviewer for the National Science Foundation; and was part of the team that designed the first NAEP national science exam questions. He led the design, development, and building of two Science, Technology, Engineering, and Mathematics—Career Technical Education (STEM—CTE) high schools: Science Skills Center High School, NYC and Phelps Architecture, Construction, and Engineering High School, Washington DC. He also served as an adjunct professor of Science Education in the School of Education at St. John's University. He is the author of a book on school leadership: Report to the Principal's Office: Tools for Building Successful High School Administrative Leadership. He is currently completing his second book on school administration and leadership: Report From The Principal's Office.