Now this type of talk got me into trouble with some folks at DCPS, but here I am again, for I will always carry a special place in my heart for Washington DC children, especially those whose families and communities are struggling to live a good, safe and decent life. And I am in full solidarity with those DC parents, who like all parents, only want to see their children's future life opportunities be greater than their own.
And so, let me start with this: The only safe, viable, reasonable, and positive-outcome predictable response to any type of social or economic challenges in life, is to obtain a quality education. If you stop here and get that, and don't read another sentence, I am good! People who tell you otherwise may appear to be your friend, trust me they are not your friend.
Education is the only tool that places your life success possibilities into your own hands. Education is the best path to 'earning a good living wage', that is not hugely risky, dependent on 'luck', or the goodwill of others outside of yourself. Education has the proven power of breaking every family negative trend, 'curse', low expectation and presumed limitations perceived by you or others. And it is because of education that your family 'story' is not necessarily the storyline of your destiny.
I know, many important people in your city are proposing positions that they would never impose on or tolerate with their own children. There is just no truth to the claim that you can both learn the lessons being taught in a classroom, and not physically be in that classroom. I know firsthand that high school is hard for most students, including those who do have good attendance, and so bad attendance definitely won't work!
I get it, I spent many years, on many different levels working with Title 1 (poor) schools. Some students face a great deal of challenges to get to school everyday and to get there on time. A visionary and strategically thoughtful school principal and staff can do a great deal to help students to achieve good attendance and punctuality. But the other part of the 'showing up & being there' success plan is the student! In every case I can remember where the school staff was able to successfully support a student's consistently good attendance and punctuality, there was the important factor of that student and/or parent, badly wanting an education and a graduation.
Life is not fair. You can't pick your family or living conditions. Coming from a certain Ward in the city will cause some to wrongly make assumptions about your capabilities. Growing up in a family that is struggling financially, does not speak to your future possibilities. Education has the power to not make your present situation into a permanent condition. In fact, you should 'double-down' on your educational efforts to eliminate any negative barriers that stand between you and a positive and productive adult life.
Life did not give me wealthy parents, and at times we struggled. But like the majority of you I did have a good working brain. But to have a successful life, a good brain must be combined with a determined will. I knew growing up that there was no inheritance 'pot of gold' waiting for me when I reached adulthood, and so acquiring a good education was my first and only option.
No young folks, life is not fair, you did not choose any difficult situation into which you were born; but you do have the opportunity through your school-going-working efforts to change those difficult situations. The only guarantee I can offer is that without a solid education, starting with at least a high school graduation, your difficult life situations will only get worse.
Now some 'leaders' will claim, like being in class and not being in class is the same thing. That lowering standards will help you to meet and succeed against the high standards your national and international competition is mastering, it won't.
I know this may not be what you want to hear. But I rather upset folks with the truth, then to sell them on a lie that says they can be late to and absent from school and still learn. That students can misbehave and disrupt the school/classroom environment, and the students in that school/classroom will learn better. Or, that students don't need to put their best learning efforts into class and home study work, to have a positive and productive life after high school.
A school where the environment does not allow teachers to teach, and students to learn, is the same as the students in that class being 'absent'.
Start by putting your own classroom behavior 'in check'; you have a duty, responsibility and a right to learn as much as you can, every school day. You must have a purpose and plan for your life, or you will be the 'fuel' for someone else's purposes and plans; and more than likely their life-goals will not favor you or be in your best interest. A good education is the best 'fuel' to power you through your plan, and into your purpose.
You perhaps have descended from people in the past (or even in your present family), who could only dream about going to school, or being able to take good advantage of an educational opportunity. By wasting this important time in your life, you betray two dreams, theirs and your own. It will be hard enough to succeed in life based on factors not under your control, like if you are Black or Latino; don't give anyone an opportunity to reject or deny you, simply because you don't have the required educational skills.
And for those students living in parts of the city that have not fully experienced the DC economic revival; you should act as if learning is everything, as if your life depended on education, school and a high school graduation, because guess what, it does.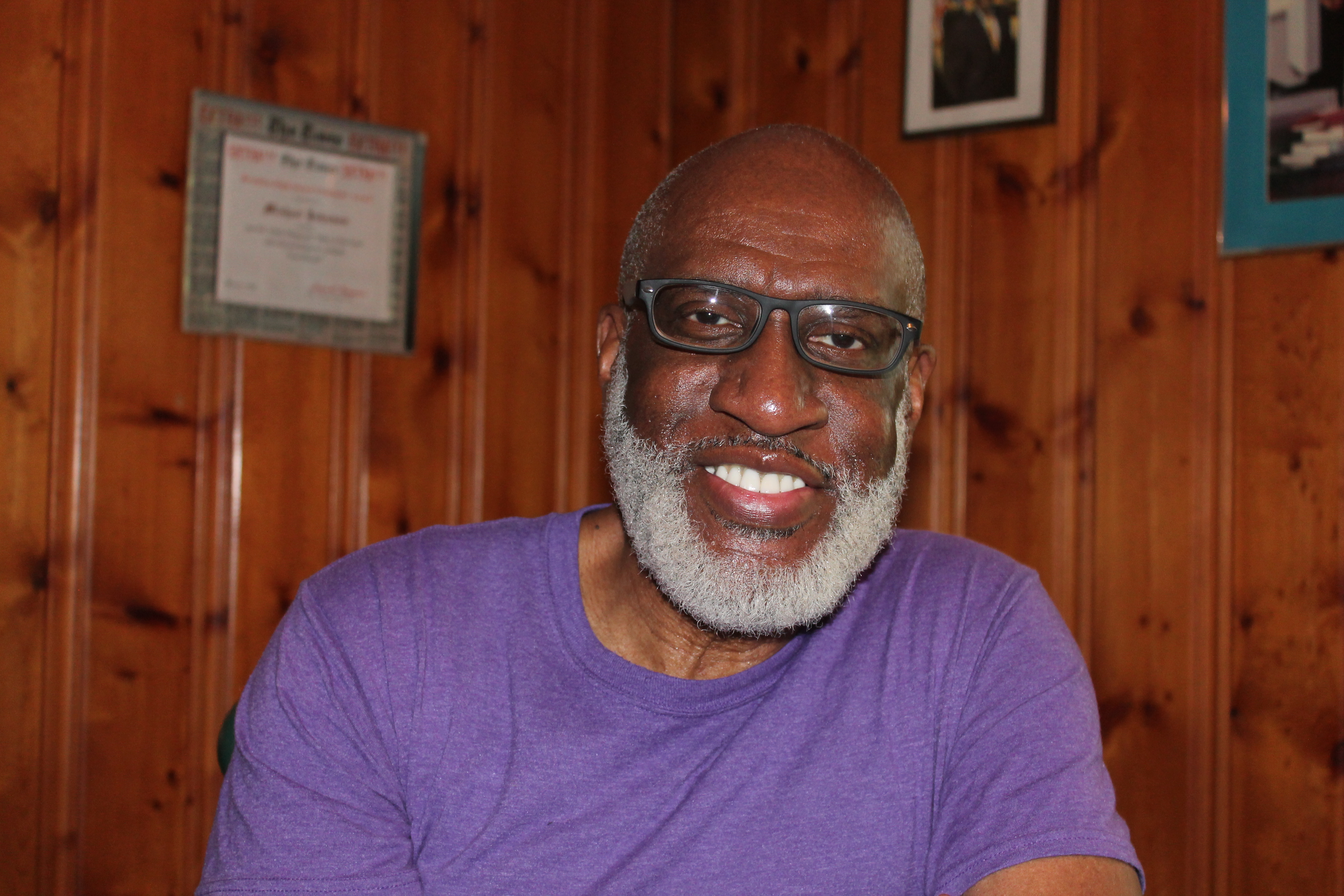 Michael A. Johnson has served as a public school teacher, principal and a school district superintendent. He designed and led two highly successful and richly recognized urban high schools, Science Skills Center high school, Brooklyn NY; and Phelps Architecture, Construction & Engineering high school, Washington DC. He also served as an adjunct professor of Science Education in the School of Education at St. John's University. He recently published a book on high school building leadership: Report to the Principal's Office: Tools for Building Successful High School Administrative Leadership… http://reporttotheprincipalsoffice.net/