This book is for:
Those educators who are aspiring to serve in the roles of school-based principals and assistant principals.
Educators who are preparing for state, local or national "School Principal's Certification Exams" and the school building administrator's selection/appointment interview.
Giving district-level and school-based interviewing teams the criteria (standards) for evaluating and selecting a school principal (or AP).
Helping superintendents by outlining the necessary job requirements and job analysis of the principalship; and most important, those critical "unstated" or not "codified" (but yet expected) essential duties of a school-based administrator.
Knowing the management, administrative and instructional skills needed to be a highly effective school leader are characterized by the ability to significantly (across multiple performance cohorts) and consistently (annually) raise students' academic achievement performance levels school-wide… Everything else is pedagogical performance art!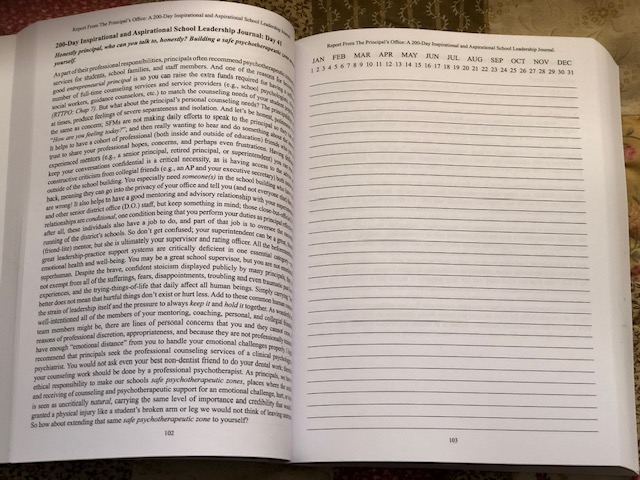 Paperback edition with notetaking daily journaling pages included: https://www.amazon.com/dp/0578916509/ref=sr_1_1?keywords=Report+From+The+Principal%27s+Office&qid=1647679684&sr=8-1
eBook edition: (Note: The eBook will not contain the journaling pages):
https://www.amazon.com/Report-Principals-Office-Inspirational-Aspirational-ebook/dp/B09VHCB8WF/ref=sr_1_2?crid=22UNFBHCBE8IH&keywords=Report+From+The+Principal%27s+Office&qid=1647679855&sprefix=report+from+the+principal%27s+office%2Caps%2C1009&sr=8-2