Part 2 in a series: High School Guidance, Career and College Advisement.
As I stated in Part 1 (https://majmuse.net/2020/08/23/ok-parents-some-basic-things-for-a-successful-2020-covid-19-school-year-sy/) of this extended post: During this Covid-19 2020-2021 academic school year crisis, parents will need to be thoughtfully, purposely and positively extra involved in monitoring and supporting their child(ren) in the area of daily academic schoolwork, homework, study, and outside-of-school ("informal education") work. This additional parental supervision effort will also be required in high school guidance, and specifically in the areas of course selections and post-high school career, college admissions, and scholarship advisement work.
Let's get started…
Good student organization, the ability to prioritize study-time, excellent task-and-time management skills, getting and remaining focused on realizing a 'good' graduation and graduation diploma*; are some of the most useful skills a high school student must possess. High school students can exist at very different developmental psychological stages, which will determine when they fully comprehend that this 'high school experience' is their last 'train-ride and stop' before leaving the K-12 educational system. Very soon, they will be entering a world where 'lateness and absenteeism,' any performance 'slackness' and inattention to performance, can cause you to be unemployed or not get promoted. Your attitude, behavior, and quality of your work product can result in client or customer dissatisfaction and them taking their business somewhere else. And then there are those 'new' and eye-opening adult expectations when you start a job, college, join the military, or an apprentice training program.
Leaving high school without a 'plan-of-action' could lead to a young person suddenly looking a little less 'cute' to their parents if they are sitting around the house 'goal-less' and 'without a life plan,' sleeping, living rent-free, eating, utilizing electricity, and hot water, while they are not attending school, a training program or working. And so high school parents, along with helping your child to get organized; you must also help with the equal urgency of helping your child to understand that life moves in one direction, and one must make the best out of this one-way journey. And that a major life-chapter will 'end' in the 12th grade, and another major life-chapter (adult life), with radically different rules and expectations, will 'begin' immediately after that graduation ceremony!
COVID-19 or no COVID-19 parents play a critical guidance and advisory role for high school students.
Let me pause here to offer a disclaiming warning and be very clear; there is no substitute for a certified and experienced high school guidance counselor, nor can one underestimate the tremendous value of a licensed, knowledgeable, and 'well-connected' career and college advisor. I speak as a former principal who worked with the best in both job classifications. And there are moments that I 'look back and wonder' how my Guidance, Counseling, Career-College Center Department staff pulled off their many student support 'miracles' and great post-high school victories! But I also want to say that 'parental involvement' was and will always be a significant partnering and influencing factor in any high school student's ability to realize their post-graduation dreams. And those highly-effective 'partnering' activities could involve something as very basic and straight forward, but critically important as the parent holding their child to high academic and behavioral expectations standards. There are also parents who themselves have successfully 'navigated' the transition from high school to college or some non-college profession. Other parents have the capability of 'invoking' college admissions 'legacy advantages,'; which means they help in getting their children admitted to the college they attended. Some parents have powerful 'contact resources' or access to information that can open doors to jobs, college admissions, college scholarships, internships, etc. One "good" outcome of the 2019 college admissions scandals; was the destruction of the myth that 'college-educated parents' and parents with a lot of financial means, simply allow their children to just "waltz" through high school with the expectation that they will somehow 'magically' end up one day as an attorney, airplane pilot, engineer, or medical doctor. No matter what people tell you, student career objectives accomplishments are never achieved by accident (some adult advocation and support is needed; hopefully legally); a parent just may not be inclined to say to you how things 'turned-out-so-well' for their child. And further, parents should not be fooled by the size, verbal abilities, and 'pushing-back' from adults in response to their natural quest for teenagers' independence behaviors; we could easily forget that high school students desperately need adult guidance and advice.
This COVID-19 SY, the work of every school's Counseling, Career-College Center Department (GC-CCCD), will be limited in some way, which means parents and communities (elected and civic leaders, fraternities and sororities, social and benevolent organizations, community-based organizations and faith-based institutions) will need to pick up the counseling and advising slack.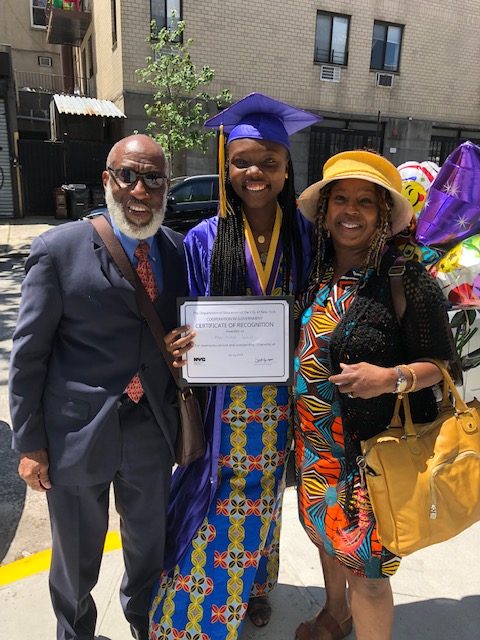 The starting point for post-high school planning is the 'walking-across-the graduation-stage' day, then strategically 'walking-backward' to the 9th grade.
Start the high school planning process at the 12th-grade graduation ceremony and then work backward by determining what the student should be doing, have completed, and accomplished by the end of the: 12th, 11th, 10th, and 9th grades. Including summers and all school breaks (In a future post, I will go into how highly-effective-students take good advantage of 'down-school' time). A simple but essential objective that might elicit a: "Well, obviously!" (and if only it were universally followed by high school students!); students must start by passing all of their classes with the highest grade possible. Nothing disrupts a post-high school career objective (internships, apprenticeship, college admissions and scholarships) more than a failed or 'minimally passed' course grade. And to be honest, and possibly upset some of my public education colleagues, 'summer school' or any type of "credit recovery" program are, in most cases damaging to both a student's transcript and their knowledge and skills bank. Trust me; it is never good or helpful when in an 'asking for something' essay or on some application, a student is trying to 'explain' past failing or poor grades. The "I fell down, but I got up" narrative (and of course, that's the story-line we utilize when that's our only option) is terribly 'over-hyped' and particularly risky when you are in competition with other students of similar social-economic profiles who never fell down academically!
High Schools operate under a predetermined strict sequenced structure; any failed class 'disrupts the flow' of the process toward a successful and fulfilling graduation. Failed courses will also 'knock' and 'lock' students out of opportunities like the ability to take transcript 'enhancing' electives, advance courses, and Advance Placement (AP) or, while you are in high school taking either online or 'on campus' college courses. A failed Algebra 1 class (or barely passing but failing to master the course learning objectives) will create severe obstacles to any future Science, Technology, Engineering, and Mathematics(STEM) career aspirations.
I know that in the 'Facebook silliness world,' one can often read a posting that says, "Duh, I never used Algebra in 'real' life!" Beyond that being not true, it says a lot more about the person's life than it says about Algebra! What they don't tell you (because they don't know) is that in fact, Algebra 1 is perhaps the single most future career determining course you will take in high school, for both a STEM and non-STEM future career aspiration. (I will cover the importance of Algebra 1 in more detail in my next posting). Knowing what college major you want to pursue, leads the 'wise' students to organize their 4-year high school experiences in such a way that they can step confidently and well-prepared into that career choice or college major.
And with a high school Career Technical Education (CTE) program (important to note: the specialized 'arts,' culinary, pre-engineering, fashion, allied health, etc. programs are technically CTE programs); there are very specific, semester by semester, sequenced list of courses that must be taken (one after the other, e.g., electricity 1 or plumbing 1, followed by course levels 2, 3, 4… each semester) every school year; a failed required CTE course can seriously 'throw a student out of sequence' and hamper their ability to complete the program on time; because unlike colleges, the school may not, for example, be able to offer a fall required course in the spring. Failing a CTE "major" class will also significantly weaken a student's application for admission to the highly competitive skilled apprenticeship, civil service training, or CTE related college programs. Any parent can request a simple basic ask of any student: "Just Pass Classes!"
One common theme I have heard repeatedly from both high school parents and students is how 'quickly' the (4) high school years go by. This is why all of the grade level 'must-do' s,' requirements and responsibilities, must be done in an organized and sequenced order; done well, and completed on a dated schedule. The student should start with a (where they see themselves in) eight years after high school graduation career goals. This 'planned-outcome-objective' is not written in stone; students can and will often change their minds! But this method at least offers students the opportunity to take the most useful and advantageous courses (including electives, advance, and AP classes); and be involved with the most beneficial in and out of school non-course activities for their future career aspirations; while they are in high school. The most successful students have a 4-year high school plan that captures all of the academic and social/personal choices aligned with and required for that future career or college major objective. And because of COVID-19 schools and guidance/counseling departments will face serious operational challenges; thus, parents must construct some version of a: High School Parents Career and College Home Guidance and Advisory Plan; if the school does not provide one. This 'plan' could be based on something like the: "The Graduation Critical Path Chart (GCPC),"; which I explain in great detail in my book: Report To The Principal's Office: Tools for Building Successful High School Administrative Leadership; Chap. 7: pgs. 147-155. (https://majmuse.net/report-to-the-principlas-office-tools-for-building-successful-administrative-leadership/) This book (it is in paper-book or kindle format) available in some libraries, is a study and resource guide designed for professional educators, who either aspire to or are presently serving as, assistant principals and principals, and superintendents who select, supervise, coach, and evaluate principals. But I have worked hard in this Chap. 7 and similar chapters (Chapter 28: "Practices of a Successful High School Student"; and Chapter 29: "How Principals Can Inspire Real and Meaningful Parent Involvement and Empowerment!"); to purposely utilize as little professional educational 'vocabulary' and 'jargon' as possible; so that the average parent would find these three chapters very readable, useful and easy to understand.
Next Part 3: Focusing on the incoming 9th graders. High School is indeed: 'a different world than the one you just came from'!
* All high schools (and therefore their diplomas and transcripts) are not equal in the 'degree-of-difficulty' of their course work, the type of diplomas, the quantity and quality of 'extra' courses, and activities offerings, and their graduation requirements above the district and state's minimum requirements. The colleges, the public sector, and the business community are fully aware of that fact; and they include that information in their hiring and admissions decisions (a "B" on a transcript in one school, is not necessarily the same as a "B" in another school, although it's the same course in both schools), even if they don't admit it publicly. Also, unfortunately, some school districts in our nation offer high school diplomas (aka: "graduation requirements") that sadly do not reflect the real and best academic rigor and standards of the professionally recognized core high school curriculum and learning objectives. In many localities, attention to 'graduation rates' is driven by political and not educational purposes. Also true in all school districts is that all high school diplomas are not equal. They could range (depending on the school-district) from: "I took the most challenging and rigorous(courses)path" diploma; to: "I took the bare minimum to get me out the door" diploma. In any case, a student should strive to get a diploma (reflecting a transcript) that best prepares and positions them for 'life after graduation,' and more to the point, best prepares them to pursue their post-high school career objectives. A high school diploma's useful 'worthiness' is determined by the extent to which it allows the high school graduate to: successfully negotiate with, capably navigate through, and competently engage with, post-high school adult life.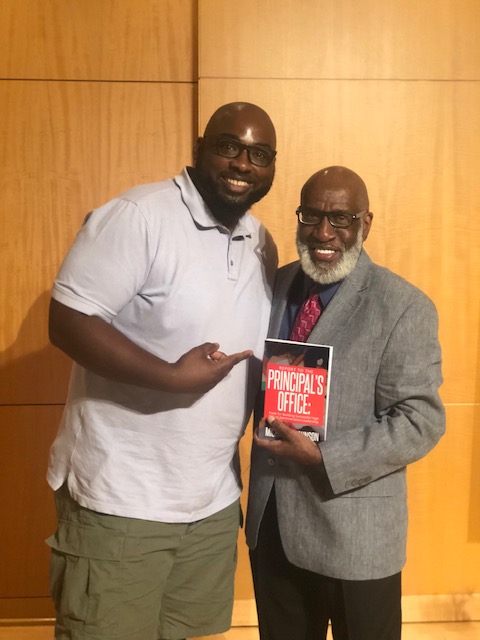 Michael A. Johnson has served as a teacher, principal, and a school district superintendent. He also served as an adjunct professor of Science Education in the School of Education at St. John's University. He is the author of a book on school leadership: Report to the Principal's Office: Tools for Building Successful High School Administrative Leadership (https://majmuse.net/report-to-the-principlas-office-tools-for-building-successful-administrative-leadership/ ).