"Navy fires USS Theodore Roosevelt captain days after he pleaded for help for sailors with coronavirus"
The first question I posed as superintendent/instructor to the participants in both of my (2000-2003) NYC CSD 29Q: "Teacher to AP" and "AP to Principal" courses was: "Why do you really want to be a school-based educational leader, really?" I did not acknowledge hands in both rooms. Because (as I said then) I believe that question is best answered in the private solitude of each aspirer's heart. (And deciding to go forward, the next conversation you aspiring to school leadership person should have is with your family—For they will absolutely be drawn into/be part of, your challenging school leadership journey!)
I once took a group of students on a field-trip aboard a US Navy aircraft carrier. My first observation was that it looked and acted a lot like a city. And further, as someone very interested in organizational leadership; I hypothesized that there is perhaps no more dynamically and multilayered complex, dangerous (e.g. the nuclear elements) and challenging leadership position that one could sign up for. Unlike what does not happen enough in our public schools; there seem to be a collective understanding in every area of the ship, that the casual acceptance of failure could lead to catastrophic events. ( I experienced that same 'professional understanding' on a student trip aboard a USN nuclear submarine–But that's an amazingly different story for another time!)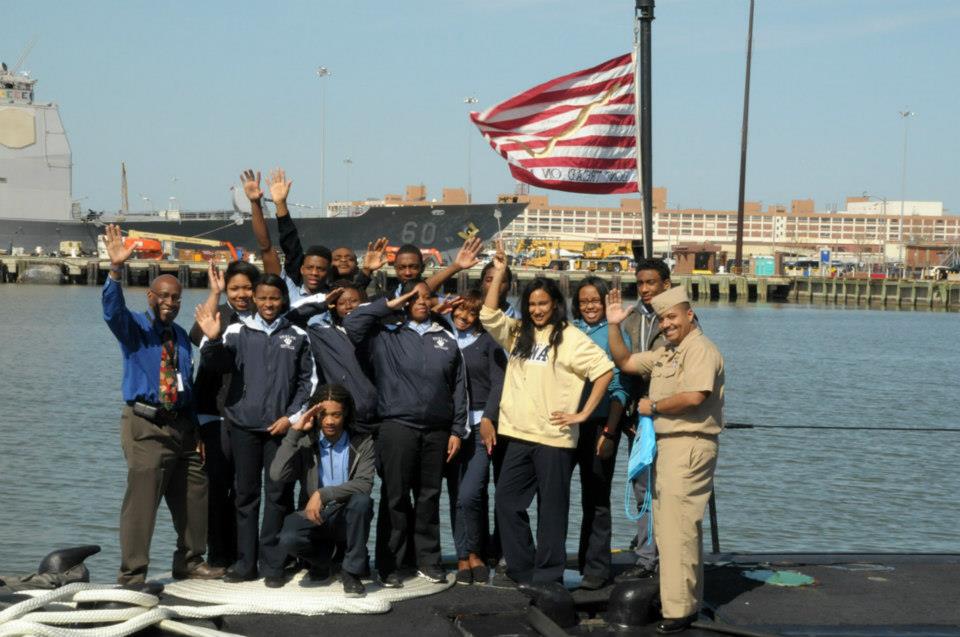 On that aircraft carrier visit I met with various members of the flight deck crew and the Naval Tomcat pilots in their briefing room; where they all described to me what sounded a lot like: "a wing and a prayer" plane take off procedure from the ship, and what essentially seem to be a "controlled crash" scenario when those planes returned to land on the ship (fully armed). Personally, having experienced the massive complexity of an aircraft carrier, the multi-skilled and diverse-knowledge required by its commanding officer; I did not then and do not now believe that the Navy would assign a "flake" to be captain of a "Nimitz Class" USN aircraft carrier. And so, any White House attempts to discredit the quality of Captain Crowley's leadership abilities, somehow rings conveniently contrived and dishonest. And hopefully, a presidential change in November could lead to restoring this brave man to his rightful and well-earned position. But maybe there won't be a change election in November and instead our captain will be further punished and damaged, at least for four more years.
A lot of folks like to profit from, play at and "sugar-coat" leadership. Many 'educational leaders' spout brave and courageous educational rhetoric on social media; but in their daily practice they do nothing to fight for the children and communities who can't fight for themselves. Bookstores all over the nation have sprouted whole large book sections on the topic of "Leadership", and I guess in a 'motivational-technical-knowledge' way that's fine. But what a lot of very articulate "personal-power" consultants don't tell you is that engaging in true and authentic principled leadership, could mean sacrificing oneself for the good and survival of the many. That's the true nature, of the true and authentic leadership standards of practice that I wanted my CSD 29Q teachers and assistant principals to contemplate. The "price" of seeking to provide the disenfranchised children of our nation, with the same quality learning as their enfranchised peers, is not just an increase in your paycheck; rather it is an increase in the risk of losing everything.
Knowing what I know about the Navy, this man was probably on the "Admiral Career Track"; but there is no greater expression of leadership love then sacrifice. For he found himself standing between the safety of his crew and a crazed US president, who is doing everything in his power (for purposes of reelection), to minimize the horrible magnitude of the coronavirus plague that he so badly managed from the start. And as Captain Crowley watched his crew grow sicker and sicker each day, he made what I believe was the only choice available for an ethical leader—and that was to save a group of people, who despite their military titles, are also human beings and members of families.
As a leader you can easily reject the easy low-hanging ethical-practices fruit, like not stealing; but the challenge is when you consciously give up power, wealth, a cherished position; those 'somethings' you worked hard for, those 'things' you really wanted and honestly felt you deserved.
There is leadership 'style' and then there is leadership substance; and the latter defines the quality (and the quantity of that quality) of your character. That's why I purposely led off with: "The Ethics of the Principalship" in by book: Report to the Principal's Office.1 Because if you don't get the Leadership Ethics part right; then nothing else really matters; since your leadership won't really matter in the learning lives of children.
The curse of the common-core-careerist…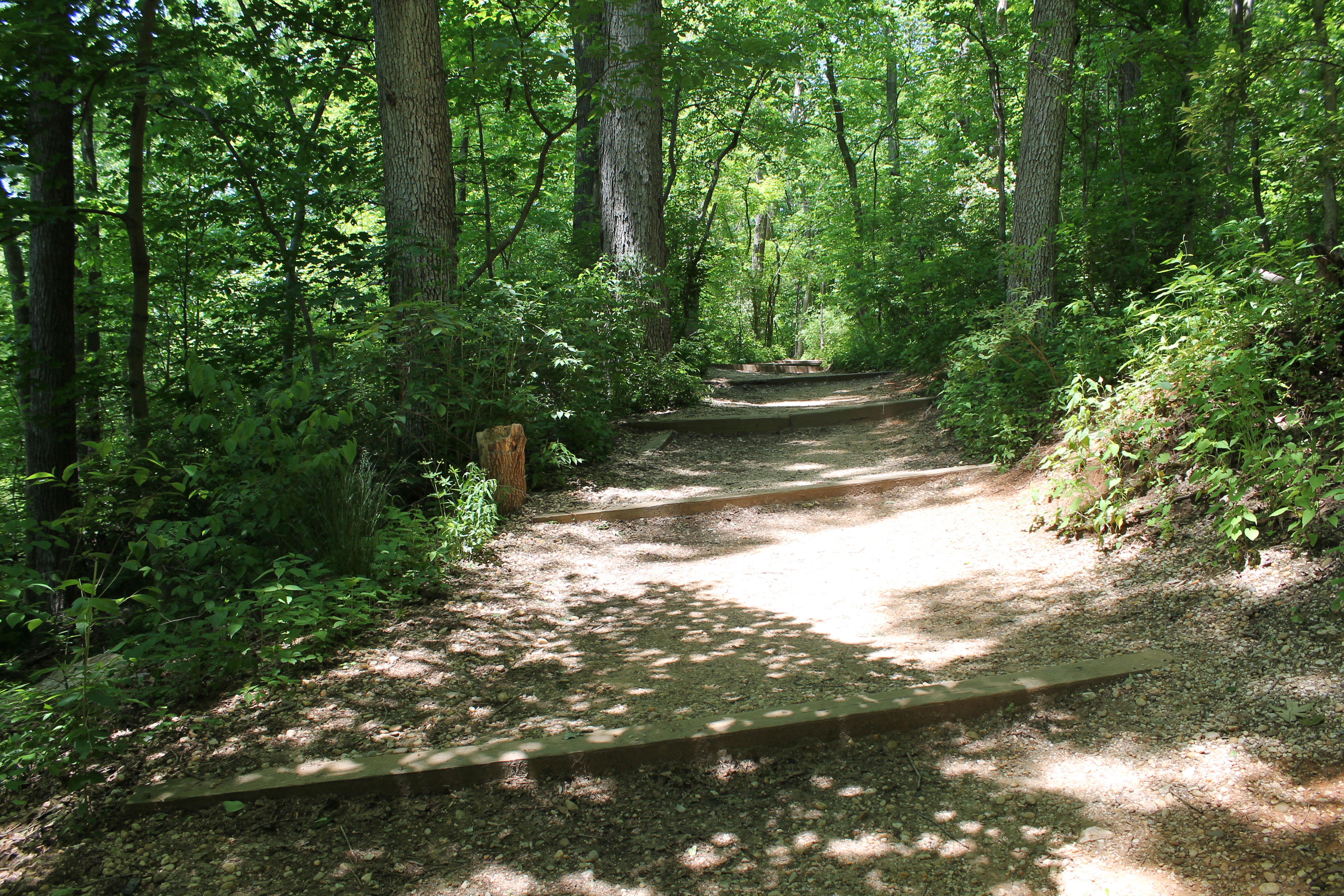 Without a powerful ethical/moral compass to keep you on the 'higher best (not necessarily the easiest) path', then you are just a person solely committed at your core to common careerism. The 'common-core-careerist' (public education is flush with them), are like most of those 'leadership-management books', they could be technically 'competent'; but ultimately a leader will be tested and proven at the point of possible personal sacrifice. It is when you either act or don't act on behalf of those who for whatever reason, can't defend themselves against a system structured to destroy them. And it is in those character defining moments, that the confirmed common-core-careerist will either run out or sell out.
"Navy fires USS Theodore Roosevelt captain days after he pleaded for help for sailors with coronavirus"… https://news.yahoo.com/navy-fires-uss-theodore-roosevelt-210606455.html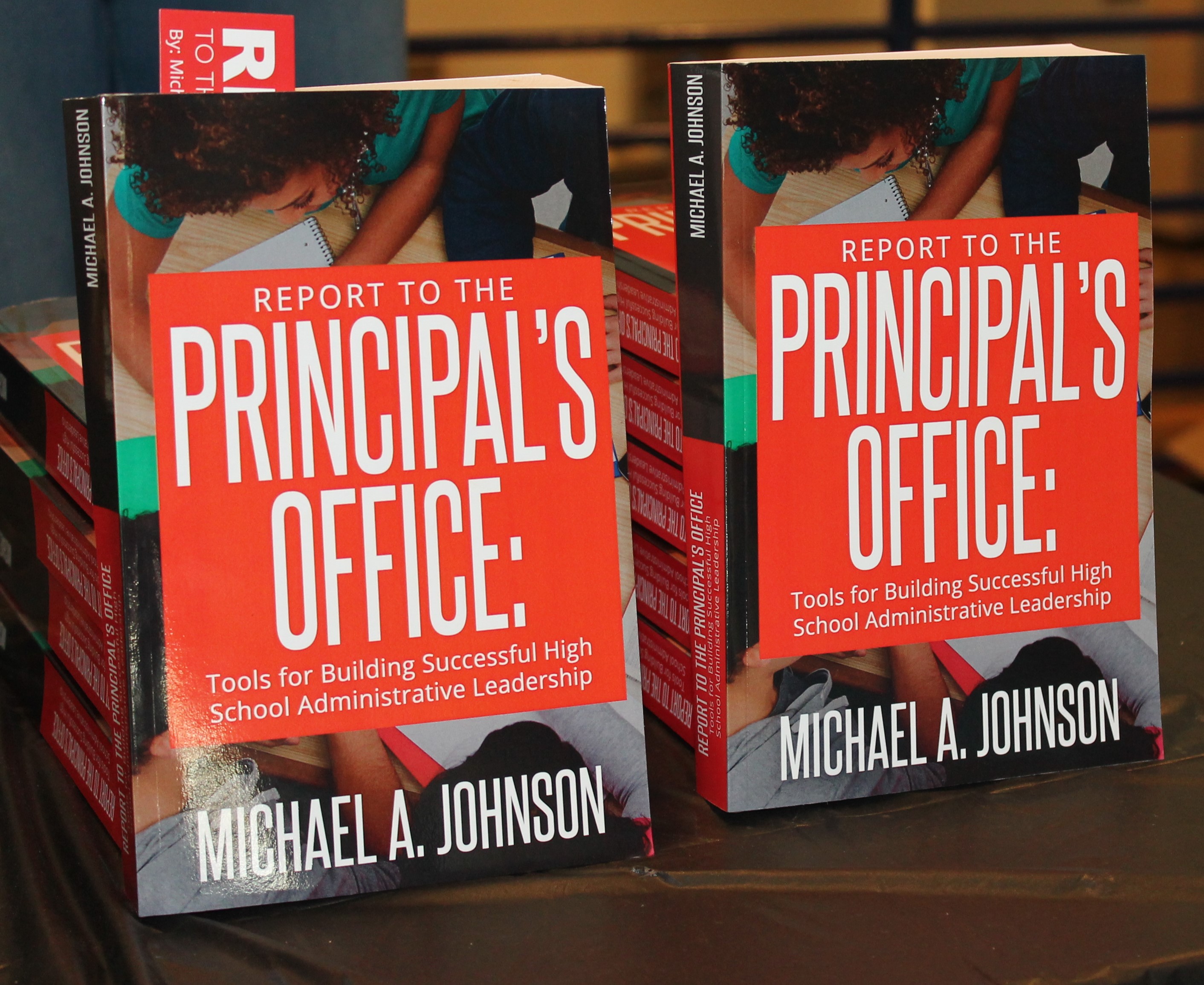 1. Report to the Principal's Office: Tools for Building Successful High School Leadership. https://majmuse.net/report-to-the-principlas-office-tools-for-building-successful-administrative-leadership/
Note: At Phelps ACE high school, Washington DC, we were able to forge a partnership with the US Navy that included things like trips for students to many different Naval facilities and active duty vessels, support for our FIRST Robotics and Cyberforensics Teams and a hand's on study experience at the Naval Research Lab with underwater robotics.